Rugby Roulette: The Unfolding Drama of Teams Vying for RWC Knockout Glory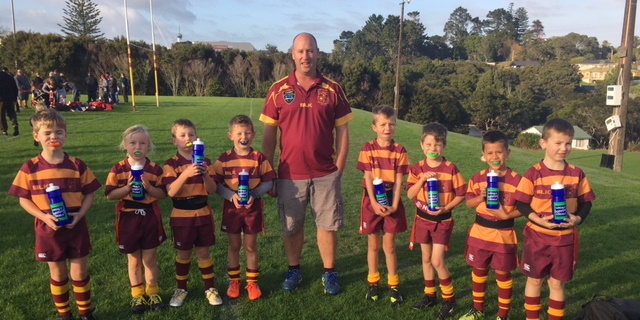 After an eventful start to the Rugby World Cup, the picture of who is in and out of the quarter-final stage is becoming more apparent.
Some teams have risen to the occasion, such as Fiji and Ireland; some groups, however, have fallen from grace, and their dreams of a World Cup might have to wait four more years. Let's break down every pool.
Pool A: France holding serve but not without injuries
Trying to beat the host in a World Cup will always be a massive mountain to climb, especially when the host has the best player in the world. France currently leads on 13 points, with Italy and the All Blacks in second and third place. However, Antoine Dupont suffered a facial injury in France's last game. The news coming out of the France camp is that he could be in line for a sensational return at the quarterfinal stage with a protective face mask.
Italy is looking to play spoiler on the All Blacks when they play on Saturday morning; however, after how dominant the men in the back looked against Namibia, Italy will need to pull off one of the greatest upsets in Rugby World Cup history to end the All Blacks World Uup dreams.

Pool B: Ireland with a big win, but Scotland waits….
If you are still deciding about Ireland being a contender for the Web Ellis Cup, you know now. Ireland came out swinging against South Africa, winning turnover after turnover and forcing the current world champions to play the Irish style of rugby rather than their own. Ireland also did get some help, thanks to a few misses from Manie Libbok and the injury to Malcolm Marx playing a factor. Still, a win over the current World Champs is impressive.
The Irish are now entirely in control of their pool and looking to top it and force a date against Italy or the All Blacks in the quarter-final. In saying this, there is one team that, if they play their cards right, could beat the green machine - Scotland. The Scots have everything to play for and after holding their own for a decent chunk against the Boks, there is a reality where Scotland beat Ireland and caused a massive shake-up in the quarter-final race in pool B. The battle of Finn Russel and Johnny Sexton will decide who makes it to the quarter final from pool B.
Pool C: Can the Wallabies make it out?
All eyes were on the matchup of Australia vs. Wales, and I thought it would be a highly contested match considering what was at stake for both teams. However, the Welsh rolled up their sleeves and put the Wallabies to the sword, winning 40-6. Not only did Wales not even allow for an Australian try, but they didn't even let the Aussies score in the second half.
With Australia also losing to Fiji earlier in pool play, the men in gold would need an absolute miracle to make the quarter-finals now. It's a long shot, but it's possible. The simplest way is this: the Wallabies win and get a bonus point over Portugal, Fiji gains no more than a combined four points in their games against Georgia and Portugal. It's a long shot, but anything can happen in a Rugby World Cup.

Pool D: everything to play for
This is the most contested pool in the tournament, with every team playing for that last playoff spot. England sits comfortably at the top and has seemingly found their rhythm again, convincingly beating Argentina, getting past Japan and comfortably winning against Chile. Samoa, Argentina and Japan are all in the race, and no one wants to lose. Argentina has an advantage in this race, beating Samoa earlier, giving them the tiebreaker advantage. They still need to beat Chile and Japan to remain in second place. It's all going to depend on whoever wins these last few matchups, starting with Japan playing Samoa on Friday morning and then Japan playing Argentina on the final day of pool play to decide the fate of the pool.
Dream matchups for the quarter-final
With that all being said, some dream matchups could come to reality. They are starting with a rematch of Rugby World Cup warm up match between England and Fiji. England will come into this game to keep their momentum going, and Fiji will look to strike twice, keeping their dream run alive.
Looking to the other side of the draw, the matchup that looks certain is France vs. South Africa and the All Blacks vs. Ireland. Both matches have storylines: Ireland breaking the quarter-final curse, All Black's dreams of a fourth World Cup win, South Africa to repeat, and France to flex their muscle and win at home. These two quarter-finals have the makeup of a final which makes the hype and the atmosphere of the games an early gift for rugby fans.
Game on! 🇮🇹

Before we take on Italy in our next match, predict the final score for your chance to win!#AllBlacks

— All Blacks (@AllBlacks) September 26, 2023