Retallick reflects on unique bond with Whitelock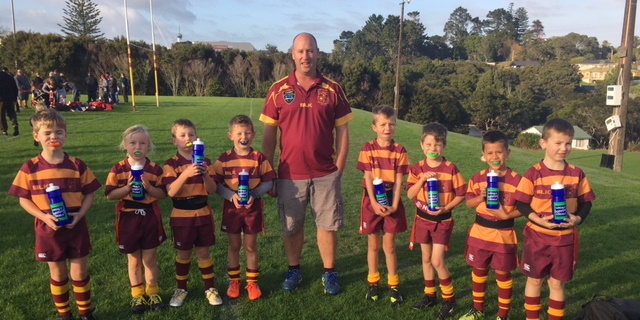 All Blacks lock Brodie Retallick praised his long-time locking and world record partner Sam Whitelock on the eve of becoming New Zealand's most-capped Test player during their Rugby World Cup pool game with Italy in Lyon on Saturday (NZT).
Two-time Rugby World Cup winner Whitelock will come off the bench for his 149th appearance, one more than former captain and flanker Richie McCaw.
Retallick said that playing 149 games was a testament to his physical and mental durability to turn up each week and prepare to play the way he does.
"The biggest impact he has had is he was the No1 lock and had been established in the All Blacks before I was. [For me] It was the competition to keep getting better and reach his level. He has done that for so long, which is also a massive achievement.
"Playing a lot of Test matches with him has been special, but the competitiveness he has throughout the training week, week-in, week-out, has been the biggest benefit.
"Even this week, even though he was named on the bench, he was still pushing everyone around the field and trying to out-do everyone."
Retallick said after the side's loss to France, they were aware they needed to win their three remaining pool games. That put added pressure on playing Italy.
"You can't be distracted by what the Italians may or may not bring. We've previewed them and understand their structure and how they want to play the game.

"But from our point of view, it's mainly the moment, from the get-go. The start is going to be massively important."
That view was echoed by his starting lock partner, Scott Barrett.
He said, "The start of this Test match is going to be very important. The way Italy have been playing, they hang on in games, and they are willing to grind away and push themselves for that 80 minutes.
"The first 20 is going to be intense and physical, and everything that a World Cup pool deciding match should have."
All Blacks scrum coach Greg Feek is well-placed to acknowledge the advance in Italy's game. He played in the 101-3 win over them in the 1999 Rugby World Cup.
"The way they play the game, they've got a very attacking style. They want to pressure teams and hold on to the ball well. They've got some dangerous players out. Tactically, they are very good, well-coached.
"One thing that hasn't changes is how their forward pack has always been niggly. That's one thing I remember about that game. You still remember you'd played against them. You still feel it."
The All Blacks were prepared for the physical nature they will bring, even before they went with a 6-2 split on their substitutes bench.
Feek said the best way to judge the All Blacks' pack's preparedness was at their training.
"When you see the boys get up from set piece, their eyes nearly popping out of their heads and really looking at each other and thinking, 'That's what we need'. That's one part of it, but tomorrow is the true test of where we are at."
Feek said having Matthew Carley refereeing them after he also controlled the Twickenham Test against South Africa was a reminder of the pictures referees were looking for.
All Blacks v Italy, Pool A: Friday 29 September, 9pm CEST, (Saturday 30 September, 8am NZT), Lyon, France. Live on Sky Sport NZ.