Destiny in Their Hands: Foster reflects on Italy victory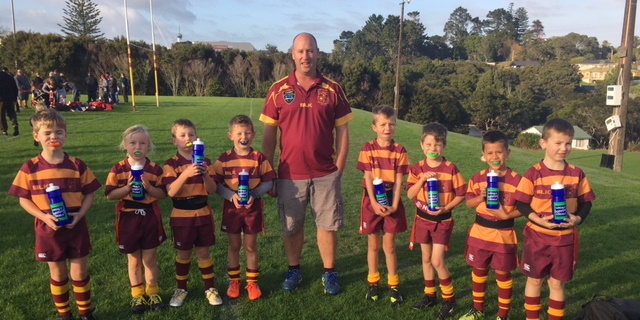 Achieving their 96-17 win over Italy at the Rugby World Cup on Saturday morning (NZT), the All Blacks put themselves in control of their destiny.
Coach Ian Foster said that was what they wanted from the game because it put some pressure on other teams with challenging games.
He said, "Look at Ireland. If Scotland win two games then Ireland can miss out. It's a tough World Cup."
He was satisfied with the All Blacks' performance, especially after having a gap since their game against Namibia.
"World Cups are full of games where there's a bit of an edge to them, and we certainly had an edge to that performance.
"We have a lot of respect for Italy. I didn't see that game coming to that extent. I'm not sure too many people did.
"It was a combination of us playing really well and starting well, and we took their hope away in the first 20 minutes.
"Maybe they started to think a little bit about they've got another bullet to fire next week against France. If they beat France, they knock France out of the competition if we beat Uruguay, so there are a few do-or-die games left."
Foster said there was some panic outside of the team about their chances after their loss against France in their opening game.

"The critical game for us in this pool was always going to be Italy. There was enough evidence to show that if we didn't perform well and they played as well as they have been performing this year, it was going to be a heck of a tough game. We were good enough to take that away from them."
The demands would be the same for the All Blacks' next outing against Uruguay in their last pool game.
"Do the maths, and, next week's also equally important."
Foster said discipline was a big focus going into the game, although accuracy was probably a better word.
"It's a matter of being accurate in your technique. We were really good in the first half. I thought we were poor for 10 minutes after half-time, which was frustrating. That let Italy back into the game from a playing momentum side, perhaps not on the scoreboard. "Then we settled down and finished strong. It wasn't perfect, but it was a big step forward."
Despite the 79-point margin of victory, there was value in the performance because they had put themselves under pressure for 10 days to achieve what they did.
"We knew we had to and didn't want to give Italy a chance. We respected them enough that we had to be in the house. We've learned that if we are focused on preparation, get it right and figure out the challenge in front of us, we can play good rugby.
"If you look at the South Africa-Ireland game, it was a different game of rugby. The ball was in play for 27 minutes throughout the whole game. It was a very stop-start game, very physical, very combative. You saw a different spectacle tonight and at some point the world has got to decide which game it would rather watch."