Cane cautious yet optimistic following Italy victory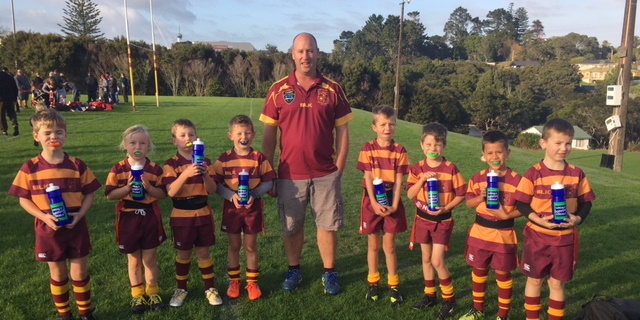 All Blacks captain Sam Cane said they would not be getting ahead of themselves based on one big win [96-17] over Italy at the Rugby World Cup.
Cane, who came off the bench for his first appearance in the tournament after recovering from a back injury, said there was always the memory of their loss to France in their opening game to keep them on the straight and narrow.
But, he said, he felt like the side was 'building nicely' with a shorter week before they play Uruguay on Friday (NZT).
"There will absolutely be areas where we will pat ourselves on the back and we executed things well [against Italy], but knowing our coaches, they will be looking through things with a fine tooth comb and highlight things that we may have done or probably won't get away with against better teams."
Cane said sitting on the sideline through the first three games had been frustrating, especially the tournament opener against France.
"I'd been looking forward to that game for a long time.
"Back troubles can kind of pop up out of nowhere sometimes and it can be quite frustrating. Sometimes they can come right quickly and other times they can linger and cause issues. Unfortunately for me, it was just lingering and as I would increase my training load it would flare up a little bit again. Never really badly but enough to be frustrating."
"The night before, we were watching the Samoa game, and I just thought 'Man, I can't wait to get out there'. The excitement levels were a wee bit higher than normal. [There's] Nothing like having a few games off to make you appreciate how good it is out there.
"To come through unscathed is a bonus as well."

Hooker Dane Coles scored two tries after coming on as a substitute and said, "It's always good to play with a bit of a free spirit and have run, have a jam and play what we see. You can always take a lot of confidence out of that.
"There will be a bit of a spring in the step with the lads, but this has been two weeks of preparation. We put a lot of hard work in.
"It was nice to score a meat pie [try] down the sideline, I was pretty stoked."
Coles said the team had celebrated with his long-time teammate lock Sam Whitelock for his achievement in reaching 149 Test caps, the most by an All Black.
"Bloody old mate, didn't smile all week. Nah, it was good. He's not one for the spotlight, so he was in his own little world during the week. Even on the bench, I was trying to get a laugh out of him, but not much was going on.
"We did a special presentation in the sheds with him. I actually had a whisky. I'm not a big spirit drinker; I don't really drink, but I said, 'Mate, I'll have a drink with you'.
"We just sat down with a few lads and tried to finish these whiskies. It was good. He's a good man, and we're stoked for him.
"He was in the gym this morning on the watty (watt bike) and straight back in."