No room for complacency: All Blacks gear up for final Pool A clash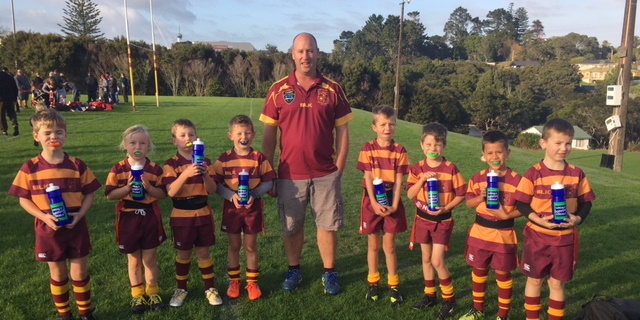 All Blacks' first five-eighths Richie Mo'unga said nothing would change for the side in their preparation for their final Rugby World Cup pool game against Uruguay on Friday (NZT).
Having secured their bonus point win with an emphatic 96-17 win over Italy on Saturday, Mo'unga said the side did not yet have a quarterfinal berth secured, so they would concentrate on being ready for Uruguay.
"That's the focus of the team: this week and this week only."
Mo'unga said there was nothing special or secret in what the All Blacks wanted to achieve in the campaign.
"A big part of what we are about this year is DNA and what we put our hat on as a team. Winning dominance in our carries and cleans sets us up to play eyes-up footy, which we are good at. Also, we rely on our forwards to execute and pressure their [opponents'] set piece.
"You see games where we haven't performed well; penalties, set piece and getting stuck in the wrong areas of the field have been the main problems."
Staying in the now was essential to those processes.
"Going back-to-back with dominant performances means a lot to us and not being satisfied with Italy. It's about taking that next step and building on that or all that hard work will be undone."

The side was keen to have blindside flanker Shannon Frizell back in action, not only because of the way he plays but also because of the options he gives the team.
"Shannon, being a key person in the lineout and also his carrying around the field, you can't replace the size and the power that he brings."
There was also a bonus for the team in not having to travel for Friday's game. The Italy and Uruguay games are in Lyon, where the side has its tournament base.
"It's good not to have to travel. We've spiced up our week to keep on top of things. The boys have lists of things they've got to clean around the facility. We've got groups cleaning the team room, the ice baths, and the sauna. We could be in uni, or like a school camp.
"It's nice to spruce things up and not get too comfy but to add little bits that keep the environment fresh. We love it here and we are grateful for the people around in Lyon."
All Blacks v Uruguay, Pool A: Thursday 5 October 9pm CET (Friday 6 October, 8am NZT), Lyon, France. Live on Sky Sport NZ.