A Historic Encounter: Uruguay excited for first Test match against the All Blacks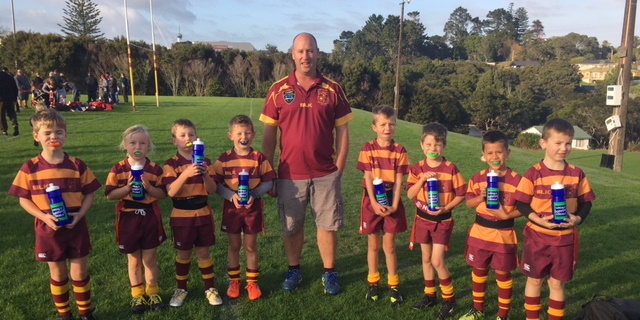 Uruguay are excited but undaunted by facing the All Blacks in their last pool game of the Rugby World Cup in Lyon on Friday (NZT).
The game is the first official Test match between the two countries, but they first met during Graham Mourie's All Blacks tour of Argentina and Uruguay in 1976, the All Blacks winning 64-3.
Uruguay's assistant coach Pablo Bouza played against the All Blacks three times for Argentina between 1997-2004, and he was a coach for 10 games between 2013-2018.
"They are the most difficult team to face for our type of rugby. I remember several games we had under control, but they have all the tools, and in two plays, they can turn it around.
However, he was confident they had prepared well for a game their players will never forget.
"We ask to play against tier-one teams and now we have it. It's an opportunity."
While teams always prepare to win a game, Bouza said the reality was something else. However, Uruguay wants to play as New Zealand's equals for as much of the game as possible, and he is confident they will have the required drive and intensity.
Wing Nicolas Freitas said after his team's final training run that it was a high-intensity session, and they put more into it because it was their last of the tournament.
They will go into the All Blacks' game having achieved half of what they wanted with their win over Namibia. It gave them confidence and was necessary because a win at the World Cup was rare for Uruguay.

"Now we are enjoying it to the fullest; it is the last week in France, and we play against the All Blacks.
"We are going to try to attack them with the few opportunities of having the ball. It is very difficult to play against and defend them."
They saw what New Zealand did to Italy with the 96-17 win but were undaunted by facing them.
"Playing on equal terms with the All Blacks is very difficult. But the pressure is not on us. We are going to enjoy it and live a unique experience.
"We always like to measure ourselves against the best. The All Blacks have some of the best players, it doesn't matter if it's team one, two or three."
He expected to be motivated when facing the haka. When the crowd in Lille sang the Marseillaise, they were lifted by it and expected the haka to have the same effect.
All Blacks v Uruguay, Pool A: Thursday 5 October 9pm CET (Friday 6 October, 8am NZT), Lyon, France. Live on Sky Sport NZ.