Cane back in the saddle and raring to go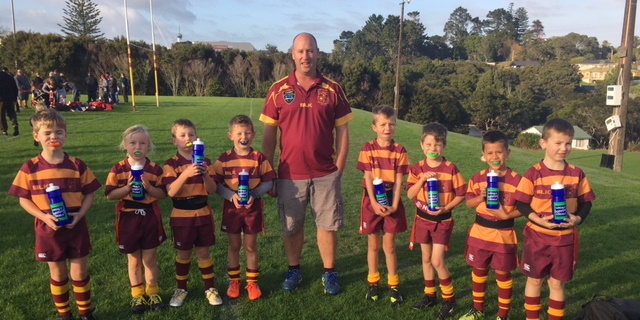 All Blacks captain and flanker Sam Cane relishes starting his first game of the Rugby World Cup when they play Uruguay in their final pool game on Friday (NZT) in Lyon.
Cane said the first half of the World Cup had been a road bump for him, but he was feeling excited and grateful to be back and leading a squad in good physical shape.
"We've made good progress in some key areas of our game following the Bordeaux week when we got to put in a lot of work, and it was pleasing to see those shine through in the game against Italy.
"The challenge for us is to back that up and keep strengthening those key areas and put out another good performance which could put us in a good spot."
Cane will work alongside blindside flanker Shannon Frizell and No8 Luke Jacobson, with replacement Ethan Blackadder coming off the bench for his first game. He was looking forward to seeing Blackadder in action.
"His charisma and personality rubs off, and that's how he plays footy. He's been awesome to have back in the environment. He ripped into training last week once the trainers took the shackles loose after all his travel.
"He's physical, he rips in and he throws his body around and he's got a big engine."
Damian McKenzie will start at fullback, and while most of his rugby in 2023 has been at first five-eighths, he is looking forward to the chance.
"It's a role I am familiar with and, with our role in the All Blacks as a first five-eighths, we often find ourselves in the backfield.
"It's a great opportunity to have a bit more freedom at fullback and help out Richie [Mo'unga] where I can."
McKenzie said he felt the side's attack was growing well.
"From numbers 1-15 we are all putting up our hands where we need to in terms of our phase stuff and our attack. And we know we can get better.
Starting halfback Cam Roigard said working on his pass was always a work-on because it was the most essential part of any halfback's game, and it sets up the platform for how the All Blacks want to play.
"I think with my preparation and trying to make sure I am putting some time in to working on my pass, trying to make sure I am deliberate with my technique and process and stuff. So then when I am out there, I have full confidence and trust in my ability because I have done the work during the week."
Fellow halfback Aaron Smith had been like another coach for Roigard.
"He's the passing guru, that's his strength and that's why he's been at this level for so long. Or a big part of it anyway."
Roigard said he relished the environment where the players competed for places.
"Nothing is guaranteed. Whether we are at training, in the gym, or whatever it might look like, we are always competing, trying to push each other and ourselves.
"That's probably a reflection of why we keep getting better in terms of our performance because the people who aren't playing are pushing us.
"We understand that it's part of our job. We are pushing each other and we are fighting for spots but that ability to switch off when we can. We have a great connection on and off the field, so when we are not in that competitive environment we are able to have a laugh."
All Blacks v Uruguay, Pool A: Thursday 5 October 9pm CET (Friday 6 October, 8am NZT), Lyon, France. Live on Sky Sport NZ.