"If we're not in the house, we are going to struggle" - Foster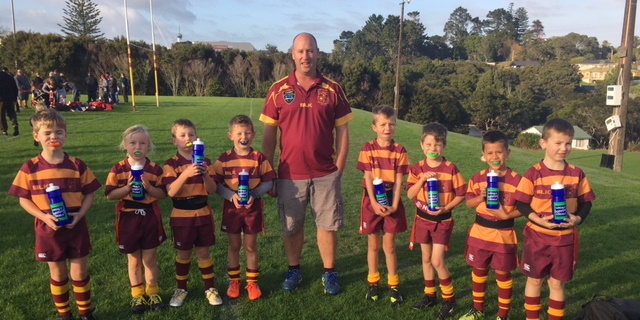 Using the comparison between their respective results in Rugby World Cup pool play against France will be a motivation for the All Blacks when meeting Uruguay in Lyon on Friday (NZT).
Coach Ian Foster said, when naming his team with captain and flanker Sam Cane and prop Tyrel Lomax making their first starts, the sides had similar scorelines against France, although the side the All Blacks met was considerably more potent.
"I am not trying to talk them up falsely. That deserves a lot of respect and if you watch that game, these guys, I love their attitude. I think they're a passionate rugby team and if we're not in the house, then we are going to struggle. That's a fact we've got to deal with."
But the knowledge their quarterfinal berth is the prize would ensure there is an edge for the All Blacks to work off.
"We are at our best when we are on edge. Sometimes our opponent puts us on edge, sometimes the situation puts you on edge but, at all times, your internal standards have to be the edge that really matters the most."
Foster said there were two requirements to ward off complacency. It wasn't healthy to motivate a team falsely because that would be reflected in performance.
"You've got to get real about it.
"We've got so much to achieve. We are not in a quarter-final yet, so we've got to make sure we do that."
The team named was what the selectors felt was best for the game. The main focus was that it was a must-win game.
"Where we've made a couple of tweaks is there're some guys we felt didn't need a hit-out but can still be in great shape.

"There is a lot of continuity in many aspects. Being able to bring the likes of Sam [Cane] in and Tyrel [Lomax] and second five-eighths Jordie [Barrett], keep their progress coming back [from injury]... [lock] Sam Whitelock coming back in. A lot of those changes have got us into a strong position for this game."
Second five-eighths, David Havili, was the only player not considered due to a hamstring niggle. The selection also reflected the six-day turnaround.
Selection decisions were now to ensure they are building continuity and staying within areas they feel they need to grow.
"We want to do well on Thursday, and then we want three more games. We want to make sure we've got the energy in the tank to do that."
Damian McKenzie will start at fullback, and after performing well last week, they want to grow his influence in the team, while Beauden Barrett would be a calm head off the bench.
"It's to keep growing the combinations we think are working well for us. It also means it's another continuity-type game for Will [Jordan]. He's played the first game, missed the next one and another couple of games in a row will be positive for him."
Cam Roigard will start at halfback, and Foster is looking for improved accuracy in his passing. Coming on as a substitute, he had been rushing his passing, so having a start would allow him to settle into the game and show his passing could be as much of a strength as his left-footed kicking variety that he offers the side.
The final consideration was maintaining discipline and knowing they were responsible for their technique.
All Blacks v Uruguay, Pool A: Thursday 5 October 9pm CET (Friday 6 October, 8am NZT), Lyon, France. Live on Sky Sport NZ.