Building Momentum: All Blacks' focus on consistency against Uruguay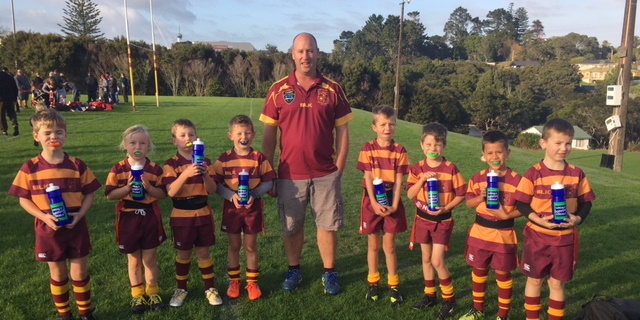 Scrum coach Greg Feek is looking for the All Blacks to build on what they achieved in their last outing against Italy when meeting Uruguay in the final Rugby World Cup pool game in Lyon on Friday (NZT).
The standard set in the 96-17 win over Italy needs to be maintained. Achieving that would provide confidence in cementing aspects of their game and ensure a rhythm in their play.
They know how Uruguay can play and watched their game against France earlier in the tournament.
"We were curious to see how they went. That was part of what got us excited and made us go, 'We can't get complacent in this tournament against anyone we play'."
They saw the ability of the Uruguayan players at the breakdowns, how physical they were and how electric some of their backs could be.
Feek said it was exciting that tier-two teams were so keen to be matched against tier-one sides.
"Ten years ago, there might have been a fear of doing that, or they weren't prepared for it. That's exciting for rugby. As a game, how far can we take the game? Who knows?
"Seeing anything positive for the game is great. Seeing Uruguay and Chile and Portugal, how they've prepared themselves for this tournament – not to mention the other ones [teams] – has been outstanding."
Hooker Codie Taylor, who will play his 82nd Test, said there were brief moments when he wondered how the quarterfinal next week might look, but the need to focus on the immediate task was an over-riding factor.
"We can't look past Uruguay. To be honest, if we get the chance, if we go to a quarterfinal, I don't care who we play. It's a quarterfinal, you've got to front up no matter what."
While it was expected that the All Blacks would be too strong for the South Americans, he said that much of their language this week was concentrating on individual preparation and mindset and getting themselves right.
"When you're playing big games, there's a bit of edge straight away, how tough they are.
"We've previewed Uruguay and they're a confident team. The way their captain speaks, they have a lot of belief which is awesome to see. They back themselves and we've prepared accordingly. There's been an awesome edge at training this week."
Taylor said they had looked hard at themselves and where they could improve since their first-round loss to France.
"After last week, we will not get another game like that in terms of score.
"We prepared really well for Italy and the boys were right on. Leading into the back end of this competition, it's obvious play-off footy is not going to be like that. But I am confident we are trending in the right direction."