From Dream to Reality: Uruguay's historic encounter against the All Blacks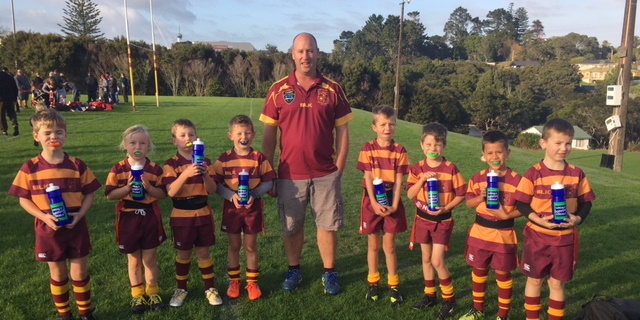 Uruguay's head coach Esteban Meneses said preparing to play the All Blacks in their Rugby World Cup pool game in Lyon on Friday (NZT) was a dream.
The three-time World Cup champion All Blacks are heavy favourites to seal a quarterfinal berth in the game, but that hasn't diminished the Uruguyan desire to make their mark.
"Sitting in this situation of analysing them is a dream. It brings the challenge of maximising Uruguay's strengths as a team and finding a way to neutralise theirs, as they do the simple [things] perfectly.
"We have studied them and will want to try to neutralise them for as many minutes as possible."
Meneses said, "It is a professional challenge, a luxury, and I am very grateful to be in this situation.
"Uruguay has to be aware of its strengths and how to maximise them during the 80 minutes. Our great challenge as coaches is to put them under pressure, acknowledging who we are playing, playing to our terms and not theirs, which is where they are strong."
He said the Uruguayan breakdown was an area of strength that was just as well because the game would be decided there.
"It's going to be a battle. Each defensive ruck for them is a war, two and sometimes more players. We have trained for this; our idea is to play the breakdown quickly. It will happen by being there earlier and getting us quality ball to play with.
"As for our defensive ruck, it is the opposite; making the ball slow for them, not letting them play at their intensity, their speed."
He said one of the goals for their World Cup was to increase the depth in their squad, and he said that had been achieved, and the choice of the 23 for their final game had been hard.
"It gives us the possibility to choose between different players. In each position they are all very equal and they are decisions, as a coach, you have to make when selecting."
Uruguay captain and centre Andres Vilaseca said the All Blacks respected them by naming such a strong team.
"Any team they named was going to be strong. My first feeling when I heard their team was that they respected us. They said that after our game against France, a team they lost to in their opening game.
"For us, it is a unique opportunity and I am happy for the respect they have shown."
Because of the All Blacks' stature in the game, it was difficult for a team like Uruguay to set a goal against them. But one of the Uruguayan players defined it as there being 80 one-minute sequences in the contest.
"This team is prepared to fight the All Blacks – when and where we can. It is our last shot before our World Cup is over.
"I'll be happy if Uruguay fights with everything and comes out empty. We have a game plan, and we have seen opportunities. We know where and when to attack them and their strengths.
"As a player, it is a dream. You grow up watching the All Blacks on TV. Except in a World Cup, I doubt there will be an opportunity like this.
"They have been the best team in the world for a long time. Being in front of the haka is going to be an experience. Seeing the haka on TV makes your spine tingle; it is a tremendous moment, and we will be in front of it.
"Far from shrinking, it will motivate us to face that situation. Then, we will play with the same hunger as always.
"It is the perfect match [for us] to close the World Cup and this cycle. The match is one that everyone wants to play, so we will enjoy it to the fullest, fighting them at everything and making it difficult.
"We will continue to show how much Uruguay has grown. Facing them speaks of the growth of Uruguyan rugby."
All Blacks v Uruguay, Pool A: Thursday 5 October 9pm CET (Friday 6 October, 8am NZT), Lyon, France. Live on Sky Sport NZ.