All Blacks set sights on knockout quarterfinal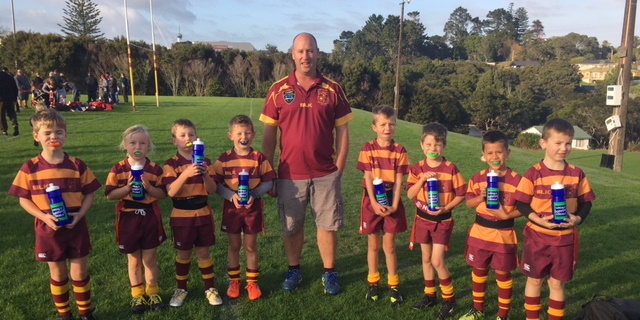 All Blacks coach Ian Foster believes they have recovered from their first-round loss to France at the Rugby World Cup and are well prepared for the challenge of the quarterfinals, whichever of Ireland or South Africa they play.
After their 73-0 win over Uruguay, Foster said the side took many lessons from their first game and dealt with each challenge they had faced.
"Whatever happens, whoever we play, it's going to be a massive game but that is what quarterfinals should be like. So, we are ready."
Having finished with dominating wins over Italy 93-17 and now Uruguay, Foster was not concerned about what effect such results might have in preparation for the quarterfinal.
"There are different pathways to the quarters; some teams have a hard game beforehand. For us, that first 20 minutes was pretty tough, and we showed a different sort of patience. At the end of the pool play, we are satisfied.
"We can't control things when it comes to the draw. People weren't saying that after the French game. They were saying we were struggling. Even before the Italian game, that was going to be a massive challenge for us. We have put ourselves under pressure to play well. It is a very motivated team at the moment. We know we aren't perfect; we still have places to grow. We are confident in the areas [that are important] in a tight game.

"The great thing about the draw from many perspectives is that first or second, we know when you have a draw and the top four in the world are due to play each other in a quarterfinal, you know whatever happens it is going to be a monster game. Nothing is going to surprise us now and we will be ready for it."
Foster said man-of-the-match Damian McKenzie showed how dynamic he could be in the type of game that developed.
"It was a game of turnover ball, wasn't it? I got the feeling Barnesy [referee Wayne Barnes] wasn't too interested in seeing scrums.
"It became a lot of turnover ball and turnover defence and Damian is good with that sort of stuff. I thought he played really well and when he went to 10 [from full-back] he continued that. He is a player who continues to be important to us. He is really putting his hand up."
Foster said the injury to prop Tyrel Lomax would be assessed over the next 48 hours. It looked like a medial injury, and he was icing it regularly.
His replacement at tighthead, Fletcher Newell, also left the field early, but Foster said that was a precautionary move.