Beauden Barrett on the art of preparing for knockout rugby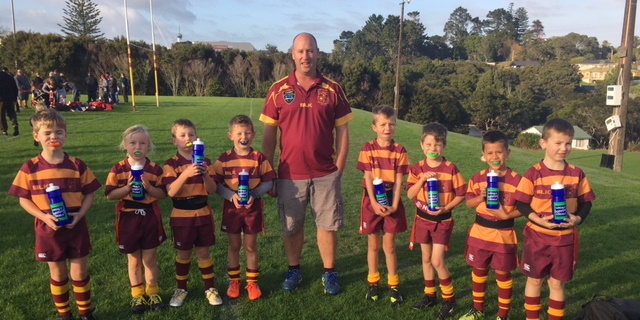 All Blacks fullback and first five-eighths Beauden Barrett said Rugby World Cup experiences showed him that playoff rugby required maximum focus across the three games from the whole squad.
Barrett said as the All Blacks have a two-day break before stepping up the preparation for their quarterfinal game against an unknown opponent, but most likely to be Ireland, "If we progress through this tournament, how well we manage that [preparation] is going to be critical in being able to back up big performances.
"It takes a full squad, team effort. Everyone's got to be fully onboard, and every decision from here on in until kick-off is for the team's benefit and to give ourselves the best shot.
"Looking to 2015, there was a lot of positives. Each knockout game was so different to another, and it was the same in Japan and Tokyo - the contrast between a dominant performance against Ireland and then a team who were eyeing us for a while in England and stunned us a little.
"We're not looking anywhere past the quarterfinal, whoever it is because that's our final at this stage."
Should their opponent be Ireland, there would be no lack of motivation after the way Ireland has found to get under the All Blacks' skin in recent years, especially in winning their first series in New Zealand in 2022.
Barrett said: "It was a challenging time, some of the most challenging times we've faced as an All Blacks team and personally, losing a series in our backyard.
"But what we know is the beast that Ireland are, and if you allow them to dictate up front and play they want they want to, they are a tough team to stop.
"So, if it's Ireland in the quarterfinals it's going to be great because there's a lot of us who are pretty keen to get one up on them and [who are] still hurting from what happened last year."
Ireland has to overcome a bogey of its own – it has never gone beyond a quarterfinal, and it was the All Blacks who stopped them in Japan in 2019.
But Barrett said the game had changed since 2019.
"It's all about who turns up on the day, we learned that in the semifinal last World Cup [when losing to England]. You've got to be able to maintain that intensity for three Test matches when it comes to the knockout rugby."
They needed to build again after their 2019 win over Ireland because they faced a team that had been eyeing the All Blacks for a while.
"It's about getting the week right, potentially tinkering a few things so the boys are hustling when it comes to kick-off, energy is as high as we can get it."
Some adaptations to acknowledge the greater demands of knockout play would be required.
"There will be some tinkering around the freedom and the flow we've been playing, how we've been using the ball compared to the intensity of defences (that) will be stronger in this coming week. And how we play with the ball, and how we kick the ball, and how we back our defence, it's going to be different, there's no doubt about that."
Brother and lock, Scott said much of the team's platform started up front at the set piece and breakdown.
"Those are two huge areas that will probably decide the World Cup. Those two areas, along with defence, are critical for our game."