Foster's Focus: Breaking down the All Blacks preparation for Ireland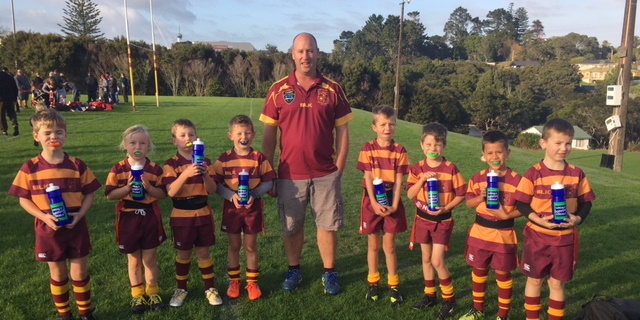 Playing an Ireland team that was the world No1, on a potential world record winning streak and with their eye on advancing beyond the Rugby World Cup quarterfinals for the first time, is a challenge the All Blacks relish.
Coach Ian Foster said they could focus on more specific preparation now that it was confirmed they were playing Ireland.
"There's a difference between your scouting and actual planning when you know you're playing them. When you know you're playing them 100 per cent, you are looking at their trends the last two or three weeks, pulling all that apart, and trying to see how it fits with what we knew earlier.
"We know them pretty well, and they know us pretty well, and there's no doubt that both teams will try and surprise around the edges, but the game's going to be about discipline defensively. It's going to be about intensity at the breakdown and body height. And winning corners and stuff like that.
"We've got a pretty clear idea about the strengths they bring, but seeing them play live helped confirm some of those things. It's just a layer of the painting you add on as you watch more and more games as the year goes on.
"They have got their game pretty well-organised, well-sorted. [They're] on a massive winning streak. [They've] got a clear goal to create history for themselves in this tournament and probably are playing accordingly. So they'll be confident, and I kind of love that challenge."

The All Blacks did have the benefit of former Ireland head coach Joe Schmidt in their camp, and he and Foster shared the mindset of the All Blacks doing what they do well. It was not a matter of micro-analysing Ireland to the point where it was at the expense of remembering the All Blacks' game.
"He knows the Irish well but that's information that we've been tapping into [for] the last 12 months, and getting his nous in and refining how we play."
Foster said Ireland had a team that probably felt their moment had arrived.
"They're got a group of players, this is probably their moment, if they're ever going to win a World Cup, they will probably feel like it's now."
A win would see Ireland equal the 18-game winning streaks that the All Blacks and England share, but that feat brought pressure on teams.
"It does get harder, it's something on your shoulders and it's like everything, you become a target, you can sometimes believe in the past and believe because it worked yesterday it's going to work tomorrow."
Foster wasn't concerned with who had the favouritism going into the Test.
"It doesn't really interest me. I am not big on claiming underdogs or claiming favourites."
Memories of the 2022 series loss at home affected players in different ways. Some players took losses more personally than others, and that was fine. Ireland had believed in their prospects when arriving in New Zealand and secured a piece of history when winning the series.
However, Foster said, much had changed for both sides since then.
News on tighthead prop Tyrel Lomax was encouraging.
"He's getting better by the day, better than we expected, likely to jog round this afternoon, in a light, little session. I couldn't definitively tell you he's in [the team] now. But he's definitely not out yet either. So I'll take that as a positive.""It's just a strain, he's had an injury there before. How much of it is old scar tissue, we are not quite clear yet but signs today are looking really good."