Wallabies greats Giteau and Mitchell pick their tournament favourites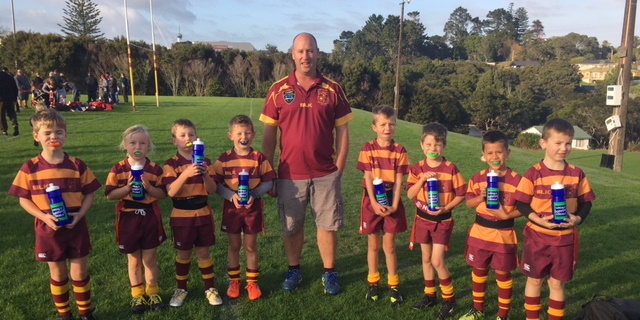 Having seen their beloved Australia team catch an early flight home from France after missing making the Rugby World Cup playoffs, former internationals Matt Giteau and Drew Mitchell have been thinking about who they should support for the remainder of the event.
Giteau said on NZR+, "It can't be England, it can't be them."
Mitchell felt Wales had a chance, while Giteau made comparisons with Australia in 2015, who came into the tournament and built throughout it to play the final against the All Blacks.
"You come into the competition and people don't expect too much, but then you're winning, winning, winning and all of a sudden you're in the finals, you've got that self-belief."
Mitchell said South Africa played a game that would win a World Cup: strong set-piece, first five-eighths who put them in the right areas and outside backs who finished.
"They look like a pretty complete side and [director of rugby] Rassie Erasmus has always got something up his sleeve."
France would relish having halfback Antoine Dupont back, but he said there had to be some reservations for him when going into contact.
Matt Giteau said, "Even when you are injured, that first time you come back to play, you'll start running at about 80 per cent, but you won't open up.

"You may open up for the semifinal once you feel confident. But as you say, there has got to be some hesitation."
Looking at Ireland, Mitchell said second five-eighths Bundee Aki was in the form of his life, getting over the advantage line consistently and scoring some tries.
They added, [Peter] O'Mahony in the back row and first five-eighths Johnny Sexton were playing well and the side seemed confident.
Giteau said he felt Argentina had yet to find its rhythm but had many games to build into it.
"Against Australia, they [Fiji] were able to bully their way through a team, then they faced Georgia, who is quite physical as well. So, they need more than that one game plan where they feel they can dominate and just be physical because once you hit the semifinals and finals, everyone is putting their bodies on the line.
"They probably need to find that spark back that makes the Fijians so entertaining to watch."
Then, there's New Zealand.
Giteau said, "As weird as it sounds, they're going under the radar but they've got such a strong team. Great players, big game players. When everything clicks they can just turn it on."
Mitchell said, "It's like you never see the All Blacks play bad games back-to-back. Everyone jumped off them when they lost to South Africa in the build-up and then lost to France in the opener and said, 'they can't do it'. Then they just found their rhythm."