Will Jordan on keeping more young people in sport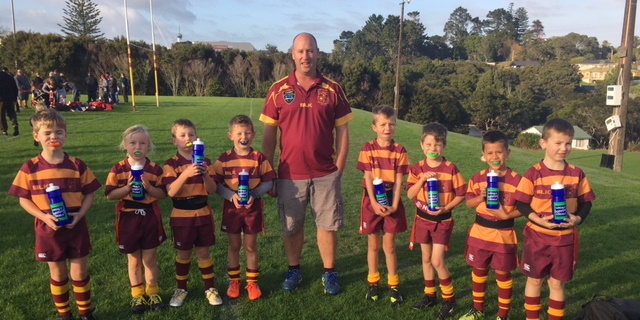 Coaches and parents are influential in keeping youth in sport as All Black Will Jordan reflects on the NZR Around the Grounds podcast.
Will chats about how the support of young people play a part in ensuring they have a positive experience in sport, to reap all the benefits and importantly stay involved.
"It starts at a really young age when your friends' parents are coaching, they're able to have a laugh and not take themselves too seriously. I'm definitely grateful for the parents who were volunteers taking time out a couple of times a week," Will says.
Having attended Christchurch Boys' High School, Jordan played rugby in the 1st XV team and highlighted how his coach's communication style helped him cope with internal and external pressures at the time.
"[Christchurch] Boys' High School in particular has a history of producing All Blacks and doing well so you did feel the heat a little bit, but what really held our team together was our coach Rhys Archibald "Archie" who's a bit of a legend down there," Will says.
"He was always big on playing heads up rugby and not getting too carried away with structures. If you see a gap or an opportunity then take it and don't worry about the consequences or gratifications of that.

"Just being able to go out there and back yourself knowing that your coach or someone on the sideline has your back regardless of what happens was huge for me and helped mould me into the player I've become."
What many don't know about Will is his deep love for cricket that he picked up when he was five years old supported by his parents, he eventually juggled both codes in summer and winter.
"I made a couple of representative teams in both sports through the grades but for me it was about enjoyment, I loved giving anything a go," Will says.
"Mum and dad were just keen for me to be active and play sport, they weren't too fussed about how I went and were happy to see me out there. They loved coming down to support me alongside my grandparents."
Active NZ, Sport New Zealand's nationwide survey, has demonstrated a decline in youth sport participation since 2017.
Alongside Black Fern Maiakawanakaulani Roos, Jordan is a Balance is Better ambassador for NZR. The initiative is driven by Sport New Zealand and looks to support quality sporting experiences for young people, regardless of ability, needs and motivations. It's about young people staying involved in sport for life and realising their potential at the right time.
It was developed by the New Zealand sport system to support the culture change needed to provide quality sport opportunities with a current focus on rangatahi (youth) given the decline in teenage participation.
About NZR Around the Grounds podcast
NZR Around the Grounds is a New Zealand Rugby podcast bringing you closer to our national game. Hear from people at the heart of rugby in Aotearoa New Zealand and get an inside view on initiatives, stories and hot topics driving our sport.
You can listen on Spotify or watch below.