All Blacks Embrace Irish challenge in crunch Quarterfinal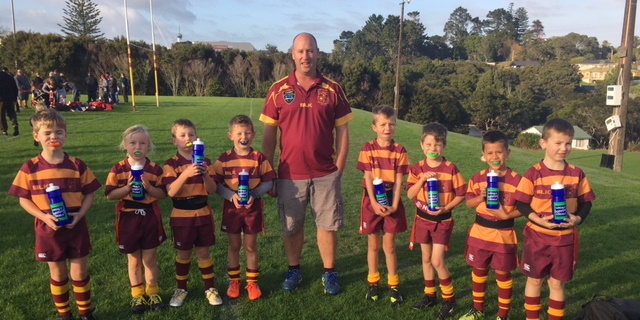 Long-serving New Zealand halfback Aaron Smith said the All Blacks were not burdened by their past as they prepared to play Ireland in their Rugby World Cup quarterfinal in Paris on Sunday (NZT).
Instead, he said, they were energised by the opportunity in front of them.
"The excitement of what we can control as a group. If you're held down by the weight of the past, you won't be able to do anything. You won't be able to play well; you'd be too scared to try anything – to trust your instincts.
"Being free, being energised with intent, and there is plenty of intent for this weekend. I don't think there is the burden or the statistics or the weight on us like that. It is a final at a World Cup for us and we are ready to go."
Smith knows the demands playing Ireland imposes, as their encounters had always been challenging throughout his career.
"They are who I debuted against so [there are] some fond memories for me. Ups and downs, wins and losses, but they are a great team. They are the best team in the world and we are excited about the challenge."
Smith said there was mutual respect between the sides. Both groups had much experience, and players were involved in many games against each other.
Ireland's record in recent years had seen them become the No1 side in the world, and they had earned that status.
"But we are at a World Cup, we are playing a final and it's all on the line. History is history and history is going to be created on Saturday and we will see who comes out on top."
The All Blacks had taken lessons from last year's series loss to Ireland in New Zealand, but he said they were 'a totally different team to July last year.'

"We have new coaches, as a group that series galvanised us, and I can't wait for Saturday."
Smith said he didn't see the game as revenge. It was a chance to take on the best team in the world at a World Cup.
Centre Rieko Ioane said Schmidt had been especially helpful with the All Blacks backs.
"Joe sees the game in a detailed view, especially with us backs working out trends in other teams' attack and defence.
"Trying to find those one percenters [differences] can be quite hard, but Joe makes the view of the game a lot easier by the way he understands it. He has definitely helped us."
Ioane said while there was some hurt from losing the series to Ireland last year, the quarterfinal wasn't about last year's emotion.
"It's going to be about what we have built so far in this tournament. Last year doesn't matter when it comes to finals footy."
Ioane was also asked if the fear of failure was a motivator.
"We are never scared to lose. If there are any questions in our belief, it is unwavering because we know what we have in this group. The fear of losing doesn't ever cross my mind."
The motivation of the All Blacks' was provided by the energy they generated from each other.
"We don't like to take a glass half-empty view on things."