Tyrel Lomax in Contention for Ireland quarterfinal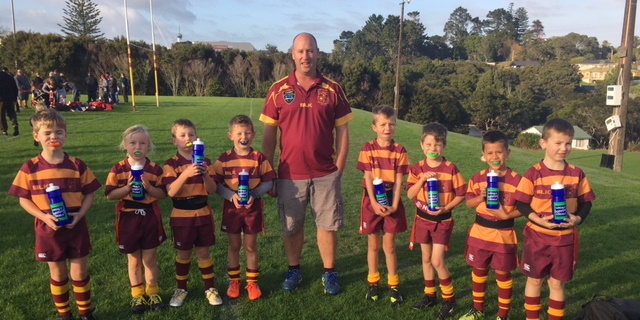 All Blacks tighthead prop Tyrel Lomax will be considered for selection in New Zealand's side to play Ireland in Sunday's (NZT) quarterfinal at the Rugby World Cup in Paris.
Assistant coach Jason Ryan said Lomax trained well on Tuesday and got through what he needed, which was a boost for the side.
"If you're heading to a final, which this is, it's important you have the luxury of picking from a fully available squad, which is what we want to be.
"[There's] always going to be niggles but it's great in this player's point of view and in regards to Lowy [Lomax], it's great he has got through today. We have a pretty high intensive training on Thursday, so he'll have to tick that off as well."
Ryan was asked about the different approaches Ireland and New Zealand had taken to team selection during the tournament and what effect that might have on the outcome.
"We like to keep everyone hungry. It is important that everyone is competing in training, and we have given everyone a crack in this World Cup.
"We are clear on who our starting lineup is, and it is full steam ahead for this final. This is where you want to be. It's where the players want to be in a final.

"It's where you want to be as a coach, and it's where the All Blacks want to be. That is an opportunity we are looking forward to against the No1 team in the world."
Ryan said the role of former Ireland coach Joe Schmidt with the All Blacks had been concentrated on driving their game and what they could do better.
"He has challenged the group, as we all have as coaches, and how the All Blacks can be better so there hasn't been any of that chat [about Ireland]."
Ryan said the All Blacks were not scared of failure.
"The All Black jersey means a lot to us. We have talked a lot over the last few months about the legacy of the black jersey and what it means. You talk about someone like Sean Fitzpatrick; he properly set the All Blacks legacy alight with what he did.
"Are we scared of failure? No.
"But do we want to embrace the legacy and what we want to achieve?
"Yes, and we want to walk towards it."