Mixed news on injury front for Ireland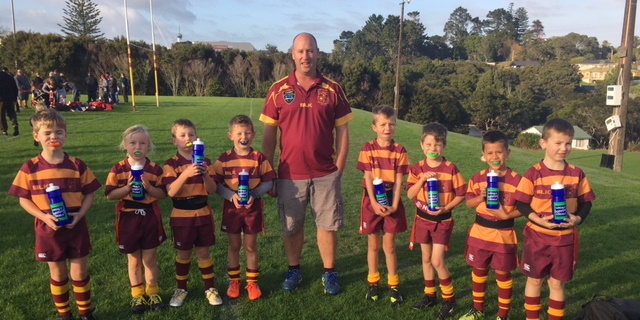 Ireland had mixed news with injury concerns in their camp when announcing their team for Sunday's (NZT) Rugby World Cup quarterfinal with the All Blacks in Paris.
Coach Andy Farrell said Mack Hansen had come through the week after his calf injury and was ready to play. That allowed Farrell to name the same starting XV that beat Scotland last weekend.
However, experienced backs Keith Earls, Robbie Henshaw and lock James Ryan were not considered, but Farrell said if they qualified for the semifinals, they were likely to be ready for that game.
Farrell said he didn't overthink about whether Ireland, who took over 100 years to gain a first win over the All Blacks but who had won three of their last four games, including a first series win in New Zealand, had broken the aura of invincibility of the All Blacks.
"It's about the here and now. What's gone on in the past is irrelevant. We're just trying to get better as a team, and so are they, and roll on in the competition.
"What will be at the forefront is a mutual respect for where both teams are sitting right now. The competition is where it should be for a quarterfinal.
"When you get to this point in the competition, you hopefully draw on the good experiences you have had and put ourselves under over the last few years for moments like this. We have got a very experienced group who have been through a lot."

Lock Tadhg Beirne said the series win over New Zealand was a confidence boost for the side, but the time since then was a long time in rugby.
"I think they will be a different side come Saturday. We are looking forward to the challenge and will take confidence from that [series win], but we are not getting ahead of ourselves."
Beirne said Ireland's success was due to the environment created for them. They had the support staff in the backroom to cover all the physical needs of the side, but there was also a realisation of the need to enjoy what they do.
"It's a great environment, we have a great time. But when we step over that white line for rugby, we are all switched on, ready to go."
The World Cup had been on their radar for a long time, and every week required a must-win mentality, and that would continue. They were a better team because of that attitude.
Beirne said there was respect between the sides.
"Rugby's one of those games where when you go on the field, you beat the crap out of each other for 80 minutes, and when you step off it, you are very happy to grab a beer with your opposition and enjoy the moment afterwards. It is no different with New Zealand.
"I remember after the last Test when we had beaten them [in NZ], we ran out of beer quickly. But the New Zealand squad were quick to bring in their beer and leave us to continue celebrating.
"That's respect too, isn't it?
"We know we are both going to go at each other for 80 minutes on Saturday, but we'd be very happy to walk into the changing room and have a beer with them, for sure."