All Blacks treating Ireland clash as a 'final'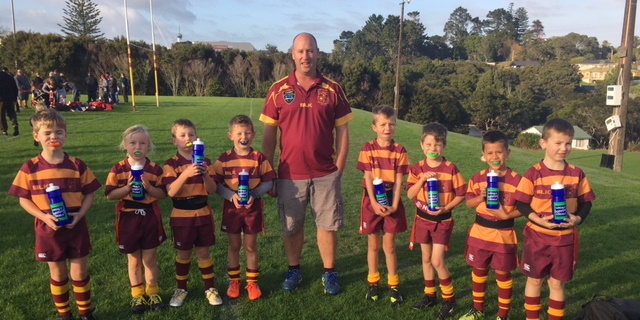 All Blacks captain Sam Cane said their challenge in Sunday's (NZT) Rugby World Cup quarterfinal against Ireland is obvious – they are to play the best team in the world and are treating the game as a final because the loser goes home.
The team had not discussed being underdogs or favourites, and they were preparing for a big game.
Cane said, "We can draw on the fact we know the work that needs to go in. We know we need to turn up with an intensity and a freedom and a willingness to be able to do that.
"We have done that in the past and are in a good spot to do that again. We're very excited."
Given the intense support Ireland has enjoyed from its fans and their proximity to France compared to New Zealanders, it was important for the All Blacks to start well and take the possible crowd influence out of the game.
"There will be plenty of Kiwis there, too, and both teams will look to start well. It's going to be a heck of a Test match.
"But, it's one of the great things about playing in big stadiums, in massive games like there, the atmosphere and the energy that is in the crowd. We will be feeding off of it."
Cane said earlier in the week was the first time he had head players being asked about fear of failing.

"Our mindset is, it's easy to flip something like that, and what if we win? What if we start really well? And what if our set-piece goes exactly how we want it?
"We take confidence from the hard work that has gone into the preparation. We are going in with confidence, and it will be about executing what we have done on the training pitch out there, under massive pressure, in front of a full crowd.
"If we are able to do that, and do it consistently, we will give ourselves a really good shot at winning."
Hooker Codie Taylor said it had been a massive year for the All Blacks so far.
"We have been building towards this opportunity, and as a group, we have come a long way. It's going to be a massive challenge.
"As All Blacks, this is the epitome. You are at a Rugby World Cup playing in the playoffs so a lot of us are motivated by that fact and ready to get into it."
Ireland's game is world-class. They have a good forward pack and a great set-piece, and they were well-drilled on attack and defence.
"Playing them you have to be on it at all times. I have got a lot of respect for the way they have evolved their game, and the way they play footy."
There will be a lot of pressure in the game, and it will be a case of how the All Blacks deal with it.
"There's going to be moments where the game swings, and those moments you have to really knuckle down. A quality side like Ireland will punish you, so that is the challenge."
Ireland's play was built from their set piece, how they wanted to set up, and where they wanted to play on the field.
"We have to be smart, be ourselves, play the way we want to play and not give them opportunities to have free goes at us and be on it defensively as they have got good threats right around the park."
No.8 Ardie Savea said Ireland's loose forwards were classy.
"[Caelan] Doris and [Josh] van de Flier, not only have they been playing together for many years, I feel like they just click and are in sync. It's a great challenge for us to go out and battle against a loose trio like that."
First five-eighths Mo'unga said there was no escaping what Ireland had achieved recently.
"They're the best team in the world right now. We don't have to be the best team in the world now, we've got to be the best on the day and that's Saturday."
Apart from advancing in the tournament, Mo'unga said another motivation was the statement they wanted to make about the 2023 All Blacks.
"The biggest motivator is knowing what we are capable of, knowing the opportunity that lies ahead, and wanting to stamp our mark and fulfil the potential that this team has.