Analysing the All Blacks' Selections for the Quarterfinal Clash Against Ireland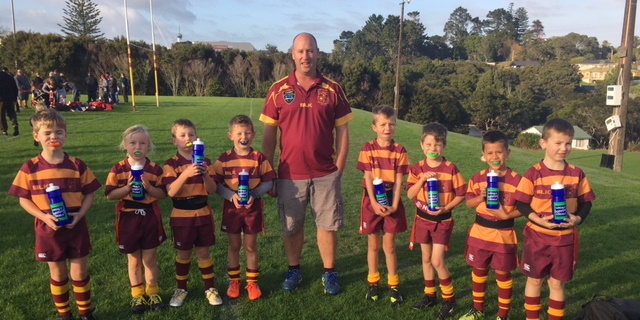 Ireland's inability to get past the quarterfinals at previous Rugby World Cups was not something All Blacks coach Ian Foster was paying attention to ahead of Sunday's (NZT) quarterfinal in France.
Foster said Ireland came to the World Cup as the No1 side and was a team on a mission against an All Blacks team also on a mission.
He said it was up to the media to talk about the past, what that meant and the burdens that teams carry as a result.
"The key is to clear your head and just play.
Foster said there was a lot to learn from the past, but at the time, events happened because they became part of who individuals are and became part of the team overall.
"This team, we have prepared well with this in mind.
"If you look at this year, the whole thing was about getting ready for a World Cup and making sure we are primed to perform at this stage of the tournament. We are excited.
"We know the size of the challenge, how good Ireland are. They deserve all the plaudits they get. But playoff rugby is about who's best on the day."
Having been in finals and other levels of the playoffs meant the All Blacks knew what was involved.
"In 2015, we had to deal with the demons of Cardiff and France, and people talking about 2007.
"In 2019, it was all about playing a red-hot Irish team who had beaten us the year before and coming into the tournament No1, so there is a lot of synergies if you look at the past, but what you have heard is that the real lesson is, it doesn't mean anything.
"We have been preparing well over the last month, we're ready to go, and I'm sure they have too. It should be a great game."
In announcing the All Blacks side, he confirmed wing Mark Telea had been dropped for disciplinary reasons.
"He breached the protocol. Nothing major but enough to keep out of selection for this week. He has trained well, [it] happens.
"For us, it's pretty clean-cut. I don't want to talk about it anymore. We have dealt with it as a team and moved on."
He said the breach was minor, and it said volumes for the team that it believed in what it stands for when making that decision.
Speaking to the team named with props Ethan de Groot, coming off suspension, and Tyrel Lomax, over his knee injury concern, he said they would be happy to start any of their six props and three hookers.
"Everyone's fit, healthy and we feel it is the right mix."
De Groot and Lomax offered more mobility and agility defensively.
"We feel the scrum is going to be done well regardless of who goes in there, so we are confident in the scrum side of it."
In choosing Finlay Christie as the substitute at halfback ahead of Cam Roigard, Foster said it was a horses-for-course choice for the game where they felt Christie had an edge defensively.
"There will be a lot of action around the ruck defensively. We have been delighted with Cam's form and in a different type of game, it might have gone slightly differently."
Foster said the choice of Damian McKenzie from the bench was down to the combinations they are getting.
"We've got a change-up option as the game unfolds and the trio of Richie [Mo'unga], Beaudy [Barrett] and Damian is looking [good] at the moment."
He said he was delighted with Mo'unga and Barrett's form, so it was a tough decision.
"But the great thing is Damian has come in and put up his hand with his form. It gives us some good impact off that bench."