Cane reflects on grueling clash with Ireland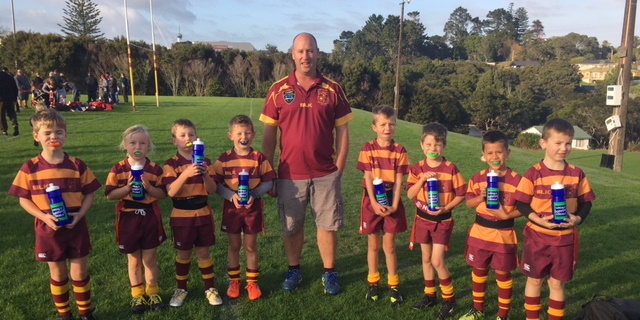 Winning All Blacks captain and flanker Sam Cane said the players knew after their 28-24 Rugby World Cup quarterfinal win over Ireland how happy they had made their fans in the Stade de France in Paris.
Cane said, "The way we finished the game, you look out for people in black jerseys in the crowd and see the joy on their faces, you see people who made the effort to come and support us. I just want to thank them for that support. We feel it and we're glad we could put a smile on their faces.
"What an incredible finish to a Test match. I think that's the longest I've heard of or witnessed. The boys kept turning up for each other. I think the defence won us the Test match tonight. History shows that teams that win World Cups are very good defensively. It is our benchmark going forward.
"We know how we want to play and what we're about. It has been building up to a Test match like this. When they scored, we knew what we needed to do to fix it, and we were confident we would make in-roads."
Player of the match No8 Ardia Savea said after hearing 2007 South African World Cup winner Bobby Skinstad had described his effort as the best performance by a No8 he had ever seen that he was grateful for those words.
"I did a lot of praying before the game and all I do is try and go through my best and try and let the man above do the rest. I am very grateful for those words, I don't know what to say really."
Second five-eighths Jordie Barrett said to hold out Ireland at the end involved a lot of care and trust in the systems they have been working on.
"They have such a good short-passing game and they can stretch you if you go out of your system. They picked holes in us a few times there and we were lucky to hold out at the end."

Barrett said it was a character building win.
"They showed why they have been at the top. We will enjoy it, but we are not getting ahead of ourselves. We have Argentina in six days. They have scored plenty of points in the last fortnight and they are a quality team. We'll get back and control our week like we did this week."
First five-eighths Richie Mo'unga said he was glad the game was over and they were able to get the job done.
"To play a quarter-final in the Rugby World Cup is not only demanding physically, mentally it takes its toll. You are building up your whole week and putting everything into 80 minutes. And rugby is pretty brutal, it doesn't always go your way. We were put under a whole lot of pressure in that game and at the end, in the dying minutes we were able to hang tough with our defence.
"For us to achieve that was just awesome because of many reasons, one being no-one really gave us a chance. We expected that, we played Ireland, the best in the world, and we knew we didn't have to be the best in the world, we just had to be the best on the day.
'That was a huge thing for us leading into this game. We wanted to pour everything into this game and really stamp our mark into this one, which we did tonight, which is cool."
Mo'unga said the move that resulted in what proved the match-winning try by wing Will Jordan had been planned.
"We practised that throughout the week. The move wasn't actually made for me, it was made for Will on the inside and I saw the two defenders hold on him because obviously he's a big threat at the line. I was able to get through, and thank God it happened that way because I wouldn't have had the wheels to finish that thing off. Luckily I gave it away to the speed, which was a good way to finish. And it became pretty crucial in the end."
SEMIFINAL: All Blacks v Argentina, Saturday 21 October, 8am NZT (Friday 20 October, 9pm CET), Stade de France, Paris.