How Scott McLeod Transformed the All Blacks' Defence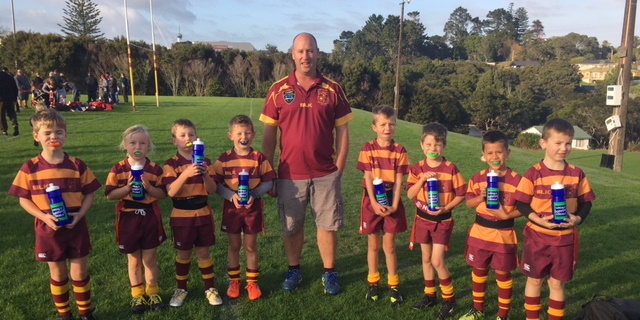 Losing their home Test series to Ireland forced the All Blacks to redesign their defensive approach, and that was significant in their 28-24 Rugby World Cup quarterfinal win in Paris on Sunday (NZT).
Defence coach Scott McLeod said it took a change in defensive basics to rework their style.
McLeod explained that in Super Rugby in New Zealand, the fundamental approach of the defensive game was to defend the man.
"That doesn't work against Ireland, it doesn't work against Italy, it doesn't work against France, and we knew we had those teams more than likely in this World Cup.
"We had to develop our ability to defend the ball.
"Wherever the ball is, we had to put people in front of that.
"That was the most pleasing aspect [in the Ireland win], that we've built the players' skillset from last year.
"That loss against Ireland and then the end-of-year tour, and we've learned some harsh lessons. Last night, the majority of the time we got that right, and we had to get that right against Ireland and the way they attack."

McLeod said the All Blacks' preparation for Ireland was not driven by anger or revenge. The side's mindset was about how they performed and taking pride in executing what they needed in the game.
Ireland, last year, taught the All Blacks some lessons, especially defensively.
He explained head coach Ian Foster's post-game comment about Ireland's cut-and-paste play, especially in their 37-phase finale to try to win the game, was not a derogatory comment. It meant they kept running the same shape, the attack shape.
"They just kept trying to find a weakness in us, over and over and over again.
"They are one of the best attacking sides in the world. They make you make constant decisions, and they test your execution.
"They kept trying to run the same stuff against us, and what I am saying is that I'm proud that no one in our line tried to win that on their own or win that moment on their own.
"They did it collectively, they stayed connected and they did what we trained and, eventually, we got the opportunity to turn the ball over."
He said the effort in holding Ireland out took 276 tackles, 100 of which were in the final quarter. The most tackles they had made in a game before Ireland in the tournament was 137 against Italy.
It took a lot of 'Kiwi ticker' to get the job done. It took execution and decision-making to seize the opportunity when it came.
"The ball wasn't there to take a number of times and we had to wait for the moment, and then execute really well. [Substitute lock] Sam Whitelock put himself in the position twice to do that and so did Ardie [Savea] and finally we got it."
The team celebrated with their families after the game and would return to their preparation on Monday.

McLeod said Savea deserved the praise he got from all quarters for his performance.
"Ardie wants to perform on the world-stage and he's been doing it for a long time now. He did throughout the game. We ask a lot of him both sides of the ball and we're proud of the effort he put in for us."
They were already turning their attention to following such an emotionally and physically draining game with another performance in Saturday's (NZT) semifinal against Argentina.
After beating Ireland comprehensively in the 2019 World Cup in Japan's quarterfinals, they lost to England in the semifinal.
McLeod said it came down to preparation, not necessarily the opposition.
"It's the quality of what we put into the week. Last week, our detail, energy, and focus were top-class, and the players were confident to go out and execute that.
"[In Japan] there were a couple of bits and pieces; our captain Kieran Read couldn't train, and there were disruptions.
"So, we have to make sure that we don't have those disruptions and we build the week with the quality and focus that we did last week."