Argentina's Battle-Tested Team Gears Up for World Cup showdown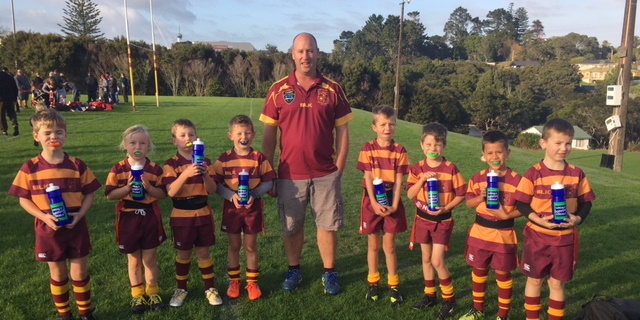 Argentina coach Michael Cheika will relish seeing his side reach the Rugby World Cup final, his second as coach, by beating the All Blacks in Saturday's (NZT) semifinal in Paris.
Cheika, the former Australia coach, contested the 2015 final against the All Blacks at Twickenham, losing 17-34. However, his Argentina side beat Wales 29-17 at the weekend to claim their semifinal place this year.
Knowing they have beaten the All Blacks on neutral turf in Australia in 2020 and New Zealand soil in Christchurch last year will be a boost for an Argentina side, and Cheika said after beating Wales, "We are happy, but that is not the final step, we want to go further. We won't be favourites, but we'll do our best."
Cheika said Argentina has always had a lot of fight. They went down to England 10-27 in their opening pool game and then beat Samoa 19-10, Chile 59-5 and Japan 39-27.
They didn't have the level of pre-tournament games other sides had.
"We knew the first game would be a bit rough for us. We learned a lot because there were a lot of first-time World Cuppers in there. They learned a lot from that game in terms of handling what is knockout footy in what wasn't knockout footy – every game since has been knockout.
"Even in that game against England, we showed a lot of fight, but we didn't handle the occasion well.
"We still gave it plenty. We have to remember in that game it was nine kicks, we didn't give up a try."

Cheika said the work put in over time is to create a foundation that can be banked on during a tournament.
"You have got to look at it with your playing roster, the team you are going to play, what the turnaround time is and just try and plan it out so it works to get a bit of flow."
Captain and hooker Julian Montoya said after the win over Wales, "There are things to improve for the semifinal, but we are confident.
"Things don't always go right. What's important is to react well."
Despite some setbacks, the side had been preparing with the World Cup in mind.
"Nothing has been too easy for us for the last couple of years. We trust each other; we are a very tight group.
"We know it is not going to be perfect; life is not perfect. It's how you embrace the moment and fight for each other. That's what rugby is about.
"Two more weeks with this team. I don't want this to end, ever.
"We need to be better, to be clinical in a lot of things."
Centre Matias Moroni said: "We have two games left, and we are going to play the most important game in the history of Los Pumas."