All Blacks acknowledge Argentina's World Cup legacy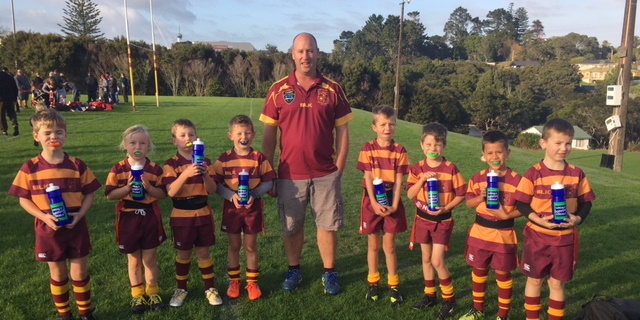 Respect for Argentina's progress through the Rugby World Cup in France is front and centre for the All Blacks ahead of Saturday's (NZT) semifinal in Paris.
Naming his side for the game, in which wing Mark Tele'a and lock Sam Whitelock are the changes to the starting XV for Leicester Fainga'anuku and Brodie Retallick, coach Ian Foster said, "Argentina have been under the radar a bit but, boy, have they played some good rugby.
"It's easy to focus because of who you're playing."
He said a lot was at stake, and keeping their eyes on the immediate prize was important. The All Blacks knew that after the lesson they received in the 2019 semifinal at England's hands in Japan.
"You get people talking to you about tomorrow, and you take your eye off today. The challenge is as simple as that.
"In 2015, the opposition couldn't be bigger in our eyes [South Africa]."
In Japan in 2019, they were probably still being patted on the back after the quarterfinal [win over Ireland].
"If we're not on for the Stade de France on Friday, it will be a sad old night. We don't want it to be like that.
"We've worked hard, we've got amazing support, we know we're playing for a country, so we want to do them proud. No excuses."
Argentina and New Zealand knew each other well at the Rugby Championship level, but it was different for a World Cup. It was new territory for both teams, and the All Blacks had learned World Cups were different.
Foster said, "We have learnt to respect Argentina greatly. They have a rich history of overachieving at the World Cup and have done a fantastic job to get here at the same level we are, so it will be a heck of a game.

"We're going to have to improve our performance. The stage gets bigger at this time in the tournament and you've got to grow you game. That's our strong focus. The best team on the night wins – Argentina has done that to us."
Foster said the All Blacks were required to play a final to beat Ireland last week. Each team, in each of the games, was pushed to the edge.
"That's a reflection of where world rugby is at – you have to go bone deep to get to where we've got. It's a matter of treasuring each week – you've got to give it everything. There's no tomorrow – it's a very simple formula."
He said the side the selectors had named was best for this week. Tele'a had done his time.
"He made a mistake and accepted what was happening, but you don't linger in that space.
"He's been our form winger. We have got a lot of faith in him. We enjoyed Leicester's game last week and he should be proud of that, and it's a tough selection. It's a chance for us to get Mark on the park."
Foster said selection was always challenging as they tried to achieve a balance between continuity and combinations. Starting Whitelock would give the pack some early energy with Retallick to come off the bench.
It was the same at hooker, where Samisoni Taukei'aho was on the bench ahead of Dane Coles.
"We're using a bit of the energy of the squad at this stage, which we feel we can without compromising the group."