Black Ferns primed for WXV1 opener against France in Wellington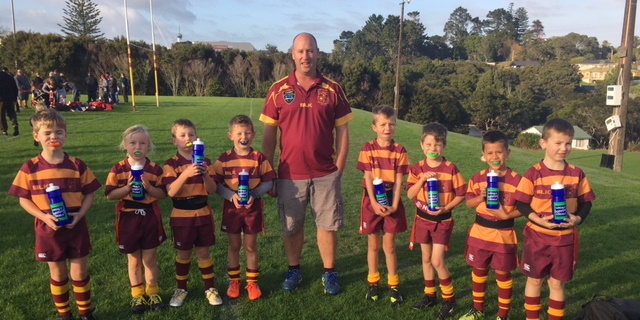 The Black Ferns coaching group of Allan Bunting, Steve Jackson, Mike Delany and Tony Christie have named an exciting 23 to take on France in their opener of the inaugural WXV1 Tournament this Saturday evening (7.00pm), in Wellington at Sky Stadium.
Black Ferns team is:
1. Krystal Murray (11)
2. Georgia Ponsonby (17)
3. Amy Rule (17)
4. Maiakawanakaulani Roos (18)
5. Charmaine Smith (28)
6. Alana Bremner (16)
7. Kennedy Simon (17) (Co-Captain)
8. Liana Mikaele-Tu'u (15)
9. Arihiana Marino-Tauhinu (16)
10. Ruahei Demant (30) (Co-Captain)
11. Katelyn Vahaakolo (3)
12. Logo-I-Pulotu Lemapu Atai'i (Sylvia) Brunt (10)
13. Amy du Plessis (11)
14. Ruby Tui (10)
15. Renee Holmes (13)
16. Luka Connor (17)
17. Chryss Viliko (1)
18. Tanya Kalounivale (9)
19. Chelsea Bremner (15)
20. Lucy Jenkins (3)
21. Ariana Bayler (7)
22. Patricia Maliepo (4)
23. Martha Mataele (1)
After successfully defending the O'Reilly Cup the Black Ferns starting fifteen will see only two changes, with the injection of experienced playmaker Ruby Tui on the right wing, in her first start in the Black Ferns jersey this season.
Notable fullback Renee Holmes will join Tui in the starting fifteen donning the number 15 jersey, after recovering from a shoulder injury. The inclusion of Holmes sees utility back Patricia Maliepo shift to the bench.
The other changes to the twenty three features athletic lock Chelsea Bremner in jersey number 19 alongside Waikato halfback Ariana Bayler in jersey number 21, who has been named for the first time this year.
Black Ferns co-captain Kennedy Simon said the team is excited for the challenge France presents.
"France is an incredible team; they have continued to impress in their performances over the last twelve months. We are under no illusion of the challenge we are up against. We know they are fit, fast and are a menace over the ball. However, we also know that as a team we have the talent to exploit space, ability to pressure their attacking systems and trust in our teammates to work tirelessly for one another."
Simon also said it was a privilege to have New Zealand hosting the inaugural WXV1 Tournament.
"It is an amazing opportunity to be playing the best teams in the northern hemisphere. To top it off playing at home in front of our whanau and exceptional fans, is extremely special. We can't wait to get out there, put on a spectacle and make them proud."