Cheika's Challenge: Argentina Gears Up for Semifinal Showdown with the All Blacks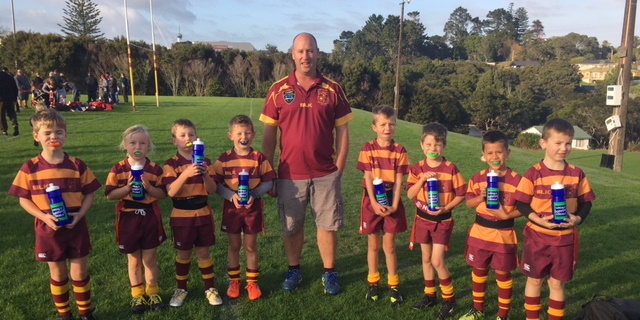 Argentina coach and former Australia coach Michael Cheika says his side will face their greatest challenge in the lineout and scrums when playing the All Blacks in their Rugby World Cup semifinal in Paris on Saturday (NZT).
Cheika said New Zealand had always set the benchmark in rugby.
"They make you think of high-level skills, a very open game, but there is always a threat in the lineout, scrums, mauls and rucks. In a World Cup semifinal, they are dangerous everywhere.
"The contest in the lineout and the scrums, that is where the greatest challenges will lie. We have been training as best we can, we will be ready. We will see what happens."
Cheika said the challenge for all sides got harder each day, and each week they progressed in the tournament.
"We're pleased to be here. History is not in our favour, but we must change that. We have a chance on Friday [local time] and we will be ready. When we arrive on the field, we will do what we do best."
Rain expected on Friday would affect the game plan but not the basics, which involved contesting every ball.
"There are not a lot of opportunities in life – us playing in a semifinal is an even rarer chance and we want to have no regrets."
Experience has taught him that if you are to beat the All Blacks, taking the moments in the game while denying them theirs is crucial.
"It's not about a numbers game, it's more about understanding what it takes, what we have to do. That is how you grow from taking those experiences and running with them, and having the confidence to run with them."

Cheika said Argentina knew the All Blacks are heavily favoured and that the expectation is it will be a New Zealand-South Africa final.
"We have to play our part in making sure that we are clear about what will be required when the heat comes on.
"When they come at us, or when the battle is on, that is the moment you need to use those experiences. That is where that [having beaten the All Blacks] comes in handy because you have felt it before, you have done it before."
Captain and hooker Julian Montoya said having beaten the All Blacks in the past, they knew they could beat anyone, and he had complete confidence in his side.
"For us, this is the moment to play the best game of our lives and give everything."
Having lost to England in the first game of their tournament, Argentina had kept faith in their plan and the work they had been doing.
"We knew we were ready and we needed to work on some details to reverse the situation. You can have problems at any point, but our confidence in our players and staff, enabled us to improve from that point."
Wing Emiliano Boffelli said Argentina's defence would need to be perfect against the All Blacks.
"We can repeat what we have done already. I remember that game in Christchurch [a 25-18 win last year] where all of our tackles were effective; all the players were reorganising themselves and getting back in their places. We can do it again.
"There are other details I saw which I won't mention. I will leave that as a surprise. We are preparing in the best way possible.
"We are very happy with what we have been able to do up until now. The game [quarterfinal] against Wales finally showed we have the ability to play. There was some pressure and we were able to deal with it. We are happy, we are getting better and better."