Execution and composure key for All Blacks in semifinal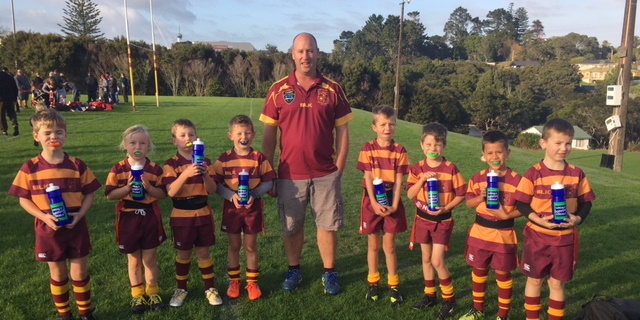 Tries scored just before and after halftime gave the All Blacks their winning impetus in their 44-6 Rugby World Cup semifinal win over Argentina in Paris on Saturday (NZT).
Coach Ian Foster said it had been a tough contest despite the 38-point margin of the win.
"Argentina played with massive passion and accuracy in that first part of the game and put us under a lot of pressure, and that's what you'd expect.
"We stayed in the game and when we had our opportunities we were pretty clinical in executing."
Again, it was the composure of the side that impressed him.
Foster said coming out of hard times in the post-Covid environment was about enjoying their work.
"It's not like it's a focus for us to go out there and have fun, but to make sure we execute our game to the level we need. The team takes a lot of pride when they do that."
He said the success was a credit to the players and their leaders.
"As you go through tournaments, you have to enjoy it. There is a lot of pressure, so, if you don't celebrate moments, it is a long old time."
He said he had no personal agenda; it was about the All Blacks and the team.
"Things have happened to individuals and to me, but the team comes first. Right now, we're making a lot of those decisions together and it is working well."
Foster said his wings, Mark Tele'a and hat-trick try scorer Will Jordan, played well as they had to.
"Mark was strong in the close-quarter areas and defended well. Will Jordan showed how well he finishes things off. I am delighted with the relationship they have and then you have Beauden [Barrett] who is the glue in the middle."
Captain Sam Cane said the All Blacks went into the game knowing they must be patient.
"We've played Argentina in the past and we know they are a team that can frustrate, stay in the fight and often accumulate points in threes. We wanted to scrum well, and drive well, and we made the most of our opportunities. The scrum penalty just before halftime allowed us to get down their end and score, that was huge."
Their defensive game had lifted because some members of the side were especially passionate about defence. They were backed by defence coach Scott McLeod and assistant coach Joe Schmidt.
"We have a system we believe in, some skillsets within that, the individual tackles.
"There's also the work the boys who are not playing do – learning the opposition shapes so we can train against them during the week.
"We are in a good spot, in the final, exactly where we wanted to be."
Argentina coach Michael Cheika said, "We didn't do what we needed to do in the rucks and scrums, and I'm not sure why. In a few important scrums before the end of the first half, we had good position, but we lost the ball going forward. We lost possession and had a try scored against us. The same thing happened at the start of the second half.
"It went from 15-6 to 27-6. From that point, it became very difficult. That's the basics.
"Against a team like New Zealand the slightest mistake is fatal. They are so efficient. They converted all our mistakes into points."