Jordan equals the Rugby World Cup Men's try scoring record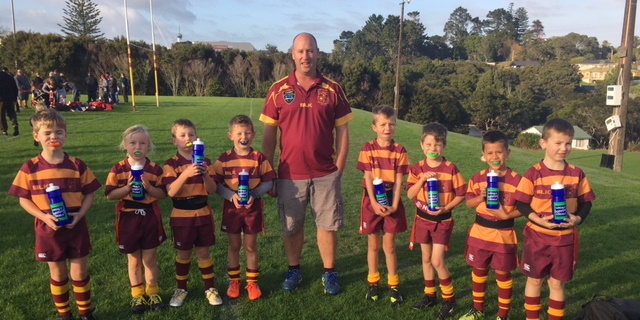 All Blacks wing Will Jordan has equaled the record for most tries scored in an indivdual men's Rugby World Cup tournament with eight tries so far at the 2023 edition.
Jordan said after his hat-trick against Argentina, sharing the record of eight tries in a Rugby World Cup tournament with Jonah Lomu (1999), Julian Savea (2015), and Bryan Habana (2007), was humbling. They were legends in the game, especially being wings, and were trailblazers in how it was played.
It wasn't something he had set out to do, but it was nice to achieve it with the team doing so well and making the Cup final.
The playoffs section of the tournament had been enjoyable because they had some confidence and form behind them.
"The boys are combining, and we've had some combinations that have been together for a few weeks now and we're happy with where we are at. We know this week is going to be another huge challenge."
Jordan said growing up, Dan Carter had been his favourite player, but from a back-three perspective, Joe Rokocoko, Ben Smith, Julian Savea and Israel Dagg had all contributed to his approach.
"It's cool to be able to follow in their footsteps and achieve a few things because wing for the All Blacks has been pretty prolific run with some great players so it is humbling to be alongside those guys.
He said he didn't work on numbers involved with try-scoring. His attitude to the game was about support play, being in the frame and reading the game, and that was what he reviewed his play on.

"It's not so much about scoring tries; you get a few like I had [against Argentina] where you catch it and dive over; it's more about involvement in the game for me and just trying to pop up and give us an extra number on attack.
"It's always cool to be able to score tries and dive over but it's not the main marker I use around how I am going."
He wouldn't be looking for the ninth try to claim the Rugby World Cup record.
"I'll be happy to take a zero on the score sheet if it means we get the job done."
All Blacks Assistant Coach Scott McLeod said Jordan's try-scoring quality resulted from his ability to see pictures early.
"He can understand where the space is and where it is going to be and then positions himself well so that when he does get the ball, he understands what he has to do.
"Players around him now are starting to read off him as well. They get excited when he gets the ball and he creates something out of nothing, so they get ready for that."
Will Jordan is the All Blacks thirteenth-equal highest Test try scorer with 31 tries in 30 Tests. Doug Howlett holds the overall record with 49 tries from 62 Tests.