Add another Hollywood superstar to the list of All Blacks fans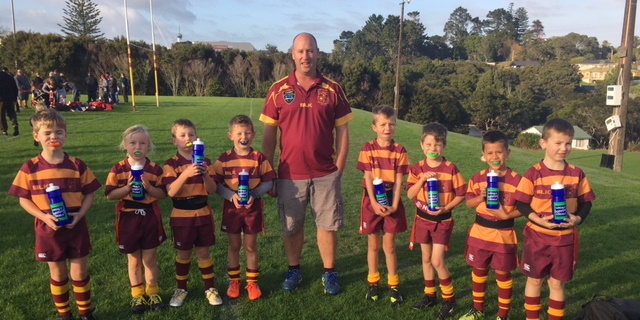 An Oscar winner for best-supporting actor in No Country for Old Men, and a memorable James Bond villain in Skyfall, Javier Bardem has joined Jason Momoa, Dwayne 'The Rock' Johnson and the late Robin Williams as high-profile All Blacks fans.
Speaking on the semifinal preshow live on NZR+, Bardem said he played rugby in Spain, having started when he was nine and continuing until he was 23.
"I loved it; it's my passion, and I always say playing rugby in Spain is like being a bullfighter in Japan. It didn't make any sense, but now, thank god, there is a lot of support in Spain for rugby.
"It is my favourite sport of them all, because of the ethics, because of the union of the team, the respect to the other fellow players, to the referees. The ethics of rugby are amazing."
And it was the respect players showed to one another many years after their careers were over. From an ethical point of view, he also didn't like the whistling from the crowd when players were attempting kicks at goal.
He played as a tighthead prop and said ahead of the All Blacks and Argentina semifinal that he was a neutral fan and wanted to enjoy the occasion.
"The quality of the games in this world championship is amazing. I have friends in Argentina, I really root for them, but also they are playing against New Zealand which are one of my favourite teams, ever, because if you like rugby you cannot not like New Zealand."

He had been to games in both the 2007 and 2015 World Cups in France and London.
But Bardem said the All Blacks-Ireland semifinal was one of the greatest of rugby matches, and although he was non-aligned, he was nervous during Ireland's 37 phases at the end and was willing them not to drop the ball.
He said he had to perform when acting and experiencing the pressure to perform, just like rugby players. The difference was he didn't have a train wreck coming towards him and needed to tackle a player weighing 140 kilos.
"I feel way safer making a movie than being there [on the field] for one minute.
"I guess the pressure when you are very passionate is something you have to manage."
He said in big games, it was important for players not to be overtaken by the euphoria of the moment.
Watch a replay of the preview show with Javier Bardem and Jim Hamilton HERE.