Opening quarter will be crucial in Paris - McLeod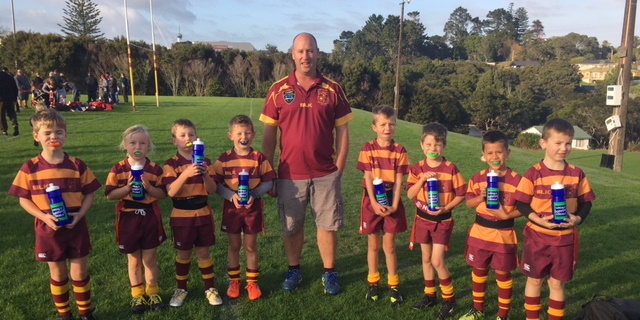 Starting well will be the goal of the All Blacks and South Africa in Sunday's (NZT) Rugby World Cup final in Paris.
That can be through attack for scoreboard impact or defence to deny and frustrate the other side's ambitions.
All Blacks defence coach Scott McLeod said, "It's no secret both teams will be focusing on the first 20 minutes. We will need to be extremely accurate, show touches that we want to show and be able to apply pressure at the same time."
The challenge would also involve overcoming mental fatigue at the end of a long tournament.
He said two elements were involved: players' bodies and mental freshness.
"We have 33 fit men. A number of those guys have come back from injury lately, so they haven't felt the full wear and tear of the tournament and feel quite fresh.
"And when parts of your game work through the quarterfinal and semifinal week, you get belief out of that. That is also a mental freshness. That is not something that drains you.
"Mentally and physically we are ready for this. We are excited. We probably have to hold the boys a little bit."
McLeod said the long work that had gone into specific areas of their game was paying off. That built belief in the players, and to see the system work at crucial times in the quarter and semifinals was pleasing.

"It is just about harnessing it now and going again."
The review of the Argentina semifinal highlighted the extreme physicality Argentina tried to apply, and South Africa would be similar.
"They apply a lot of pressure and come at you very quickly.
"On the other side of the ball, big men are running down hard. We can't sit and wait.
"The set-piece needs to be extremely accurate. What has been shown throughout the tournament is that with the scrum you need to be on it."
The 35-7 loss suffered against South Africa at Twickenham in the All Blacks' last warm-up game before the tournament was not the motivation for the side but rather a reminder of how they respond to different game scenarios.
At one stage, the All Blacks played with 13 men, and there were lessons about playing under those circumstances.
"It's shown throughout the tournament that we've had a few cards and I think we have shown that we have learned through that."
South Africa's aerial game is a continuing tactical choice and was something the All Blacks will work on this week.
"They are very good at getting into the air, and getting the ball back. When they do get it, they put it into space behind, spread it wide and play from there. They have scored tries from their aerial stuff. We will be building our detail into how we can win those moments."