Tamaiti Williams on South Africa's Scrum Power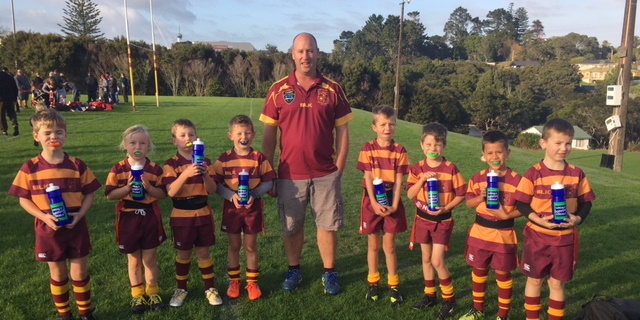 All Blacks prop Tamaiti Williams is relishing his first year of Test rugby but will leave any reflections on it until after Sunday's (NZT) Rugby World Cup final against South Africa in Paris.
Having made his mark coming through the Crusaders' development system, Williams has had the benefit of Super Rugby success to know what is required about winning. However, he said the days ahead were the most important of the year.
"My prep [preparation] is the same every week. You work all year to this point and I pride myself in my preparation, so I will trust that."
Williams has also felt the power of the South African scrum.
"They are great scrummagers, as we all know. If I get the opportunity to be out there on Saturday, I'll be up for the challenge. But it all starts with the preparation, and we'll have a closer look at how we can counter that.
"They are massive, and clinical. If you give them a chance they all take it. For us, it is all about being clean. You have to match the physicality. Everyone knows what they are going to bring. We had a good win against them [in Auckland] and we got a hiding against them [at Twickenham] as well."
While there had been much talk about South Africa's 'bomb squad' of replacements off the bench, the All Blacks had their assets who could come on and do what the team needed, whether giving energy, ball-carrying or providing effort at the set-piece.
"We are going to focus on ourselves and make sure we are primed."

Hooker Samison Taukei'aho said that if he gets the chance to get on the field in the final, he looks forward to confronting the Springboks.
"They are big men and they love confrontation. I like to base my game around that, so I am really excited about it."
As the least experienced of the All Blacks' hookers, he said he had enjoyed working with Dane Coles and Codie Taylor.
"I first met him in 2021 and I clicked with Colesy. I was a bit too cheeky to him, but he took me under his wing, Codie as well. I am in a lucky spot coming in with two world-class hookers and learning from them."
Only two of them could make the matchday 23, but whoever got the job, the other would be working to have them ready for the game.
There was some emotion about it being the last week preparing with Coles, who is retiring. Still, they would leave that until after the weekend when they would talk about Coles's contribution to his playing development and as a human being.
Coles had made Taukei'aho feel like he belonged with the side.
"I think he regrets it now because I'm quite a bit cheeky to him. When it's time to be serious, we're serious and when it's time to joke around, we love to have a laugh, Codie as well."
Coles had given him advice, especially about his throwing into lineouts.
"He was really open and let me know what I needed to do. He changed the player I am and also the way I look at the game. It's how professional he and Codie are. To be 36 and still playing really good footy is a credit to him."