'Fire in the belly and ice in the head' mantra for final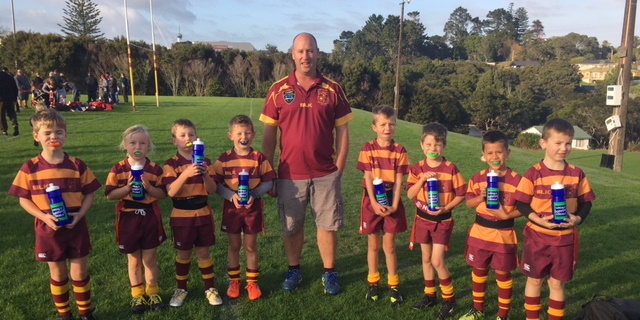 'Fire in the belly and ice in the head' will be the combination the All Blacks take into Sunday's (NZT) Rugby World Cup final against old rivals South Africa in Paris.
Flanker Dalton Papali'i said playing in a World Cup final was something that everyone chased.
"You know, growing up, you have that thought, 'Oh man, one day I would love to be there', but to make it a reality, to go through all the hard yards getting to this game...it's going to be a big one.
"It will probably hit me when it comes to the captain's run or the morning of the game, where you think 'this is it'. There's going to be a lot of excitement levels in that. But what the leaders have done really well is being able to put a cap on it and [say] 'OK boys, we realise you are feeling this right now, enjoy it but when the whistle blows, we've got a job to do'. It makes it more clear in the head."
Papali'i said while South Africa had their 'bomb squad', he had a group among the All Blacks who had been watching Band of Brothers about the United States 101st Airborne and Easy Company and had taken on their motivation of wanting to go and finish the job towards the end of the European campaign of World War Two.

Papali'i has also taken lessons from captain Sam Cane's example, not only in his leadership but also in his play at flanker.
"He is playing some awesome footy. I have been picking his brain, maybe getting annoying because I am trying to learn off the best. But whatever I need to do to make this team in the best shape for the game, I am going to do."
He was also enjoying working under assistant coach Jason Ryan.
"He's one of the best forwards' coaches I've had, and I've only had [him] for a short time.
"He holds everyone accountable. You have 100 games or one game, and he will still call you out. It keeps you on your toes, which is a good thing. Pressure will always hold you accountable, and he does that.
"He's got good banter as well. So, he's a mate, but he'll also hold you accountable when you're on the job. He's been massive for the shift in the forwards."
Another element in the build-up to the final was acknowledging the contribution of those players who will no longer be involved once the final is complete. The All Blacks acknowledged those players early in their week during an emotional evening.
"It was quite special to hear some of the things those certain players said from the heart. You think you know someone, but once they open up and be vulnerable in front of a team.
"Those leaders have been through a lot in their careers, the highs and the lows, the off-field and on-field stuff, and for them to open up makes you feel welcomed, and you want to play this game for them.
"There were a few tears, and that's awesome to see, players showing vulnerability, just opening up about how much this tour and this sort of game means.
"Some were saying this is probably one of the most important games of All Blacks history. All Blacks went through a bit of a hard path to get here, with media, friends, and family even criticising us. We stuck together. We weren't even said to be in the final, and now look at us, we're here.
"Different players take it differently and some of the older players probably we hit a little bit hard and it was good to see just a bit of emotion and the want from them. Seeing that gives all the other players an extra two, three per cent to think, 'OK, we are going to the well and we've got to give it our all."