Discipline and accuracy will be key in the final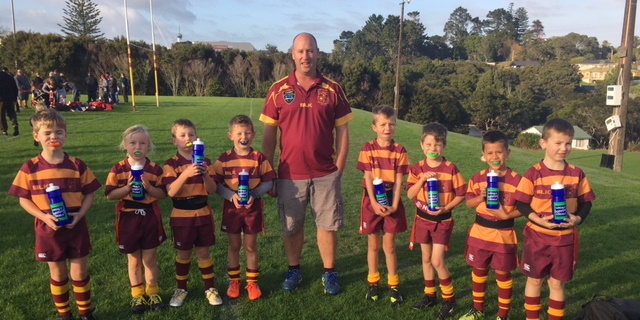 Maintaining discipline and accuracy in all they do will be a goal for the All Blacks when playing the Springboks in the Sunday (NZT) Rugby World Cup final in Paris.
Avoiding playing time with reduced numbers in what is expected to be such a tight contest will be one way of standing up to South Africa's power players.
Assistant coach Jason Ryan said, "It's going to be huge, and accuracy and momentum shifts are a big part of it.
"Momentum shifts will swing, and they can swing really quickly, the scoreboard can change quickly. Both teams can score and get momentum, so being accurate around the park is quite an important one."
South Africa will present a different challenge than the All Blacks' last opponents, Argentina.
"Their set-piece is phenomenal. They are a big team. They have a clear identity of how they want to play and have good bits of variation in how they use the ball.
"The physicality is a big challenge. When you look at previewing Test matches and rugby matches, especially as forwards coach, they pride themselves on their physicality and are good at it.

"It's a big part of what they do. They've also brought some good variation in some of their lineouts and their defence is right on. They are pressuring teams and they are good around the breakdown. All parts of their game, they have been chipping away to set themselves up for this final."
And then there's South Africa's 'bomb squad'.
"It would be good to take some gas out of that bomb, wouldn't it? We've got trust in our plan this week, and we will be able to be there until the end.
Ryan didn't buy into comments that South Africa let itself down with its struggle to beat England in their semifinal.
"They are playing in a final. It doesn't matter if you win your semis or quarterfinal by one point or 30. You have just got to get to the final. They will have confidence; they know how to win World Cups. They love the big stage as we do. They are the world champions and hold the trophy.
"Last week is irrelevant for this game. This whole competition, what's happened before, is irrelevant."
Ryan said the officiating of scrums had been consistent during the tournament.
"There have been a couple here and there that the timings might have been off. Conversations have been happening all the time and they try to do the best they can along with the assistant referees. The communication has been open. A decision can happen pretty quick when you've got 16 guys trying to hit each other at full force."
Ryan said being involved in a final was a privilege and an opportunity to represent New Zealand.
"The history is a big part of it. You love going to South Africa and being part of the All Blacks. It's a special place to tour, and they bring a special part of their game that makes it just a great rivalry.
"To be doing it in a World Cup final, that's when you want to be playing, that's when you want to be coaching. All you want to do is set yourself up for a gold medal."
He said he enjoyed working with scrum coach Greg Feek.
"He has done a great job. I'm impressed with how he has taken our forward pack, especially in the scrum, our props. He has got a lot of international experience as well, 100-plus Tests [coaching] for Ireland. He has got the detail there and done some good work with the boys, and he has got good banter."