1995 memories inspire South Africa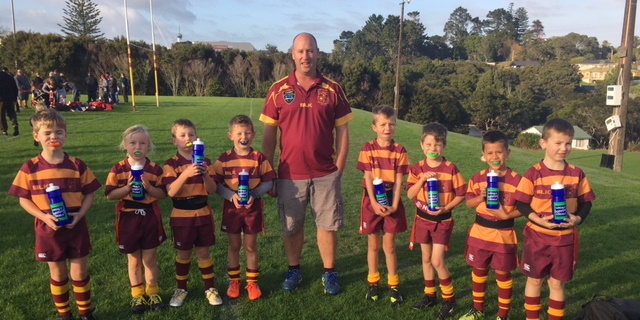 Stopping the All Blacks' try-scoring ability will be the goal for South Africa in Sunday's (NZT) Rugby World Cup final in Paris.
Fullback Willie le Roux said the chosen 23 for the Springboks would buy into their defensive plan and stick to what they think is best.
All Blacks wing Will Jordan has been the top try scorer in the tournament, but it wasn't only him they wanted to stop from scoring; it was the whole All Blacks team.
Legend Jonah Lomu dominated scoring at the 1995 World Cup in South Africa but never scored in one of the great finals against the Springboks and never scored a Test try against them in his career.
Le Roux said Jordan was an amazing all-round player.
"He chips and chases, he can do anything, scores from anywhere, creates something out of nothing. An unbelievable ball player."
Le Roux said he was six in 1995 when the sides met at Ellis Park in Johannesburg.
"I remember my mum and dad screaming in the house, and I couldn't understand what was happening.
"But to have a chance to play in the final against them would be amazing.
"There's always respect. The rivalry goes back a long time. The games that have been played against each other always it's hard-fought, and after the game, you can see the guys have given their all.
"It's just a hard battle out there, there are no friends when you are on the field."
He said he was not surprised the All Blacks made the final because they can never be written off.
Le Roux said the emotions involved in winning their quarterfinal and semifinal by a point were high.
It was not only confined to the players.
"My friends and everyone send me messages after the games; their heart rate is 200 (beats per minute). So, the emotion is very high all over the world, and for us as well.
"But when we step off the field, when you go to bed that night and when you wake up the next morning, it's the next job, you start all over, it's a new process. The high has gone."
Loose forward Kwagga Smith, one of the South African substitutes, the 'bomb squad', said it has had a massive impact since the concept was introduced in 2019.

"It's something that's been building for years now. When we are on the bench, we know we have a responsibility to fulfil.
"Playing in the final we know it's going to be 80 minutes, maybe it might go to 100 minutes, you never know. You've got to be ready and make sure you use your opportunity when you get it."
Smith said South Africa's director of rugby Rassie Erasmus warned them that their semifinal against England would be massive.
"At halftime he just said to us, 'Listen, this is your game to win, it doesn't help to wait for someone else, this is the bench's time to go up and make a difference."
Smith has plenty of experience against New Zealand.
"I have been playing against the All Blacks in all forms [of the game]. I played Under-20s against them when Ardie [Savea] played for them, and then I played Sevens against them and now 15s.
"There's a lot of respect between each other and we know we are going to bring out the best in each other. I know it's going to be physical but it gets me up and I am excited for that."
As ever, the breakdown would be an area of confrontation throughout the final, especially against the All Blacks.
"We've been working a log on it, but I know they're really good fetchers. So, we've got to be sharp, we've got to make sure we keep our ball."
He rated New Zealand's loose forwards because they were each good.