All Blacks look to 1387 caps of experience for final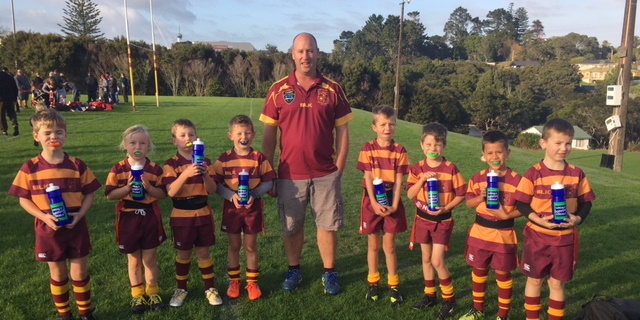 Capitalising on their experience as the most capped All Blacks team to play in a Rugby World Cup final with 1387 caps will be crucial when playing South Africa in Paris on Sunday (NZT).
Captain Sam Cane said it would be silly not to utilise that experience.
"A lot of it comes down to our preparation. We've been clear how we have built how we want to play as a team.
"In terms of head and strategy, we're in a good place and with that comes confidence.
"There will be a high level of emotion and intent to start the game well, there always is.
"But we have played two knockout matches in a row and I trust we are in a good spot there. The boys have done a lot of physical and mental prep [preparation]. Although it is a final, we just have to trust ourselves to go out there and play good footy."
They would have to play better than they did when beating Ireland in their quarterfinal a fortnight ago to succeed.
"If we put out our best performance of the year, we will give ourselves a good shot.
"We want to make New Zealand proud. The support has been truly overwhelming, it makes you do damned proud to be a Kiwi. That's probably our biggest driving factor."
Cane said the teams had a close relationship, and he enjoyed rival captain Siya Kolisi's friendship.
"He's an exceptional human. Our relationship goes back a long way now. We both came onto the international scene at similar times. I've got massive respect for him visiting me in hospital [when Cane suffered a broken neck during a Test in South Africa].
"I was drugged up at that stage, so I only have faint memories. Rassie [Erasmus – coach] and Francois Louw also came, a few of those South African boys.
"Everyone knows Siya is an inspirational skipper and big part of their team. When he speaks, he demands respect. That is just seeing how he speaks to the public. I'll look forward to another battle with him. The respect is mutual."
Cane explained his approach to the breakdowns.
"It's a team thing; it's trusting your teammates and yourself to make the right decision at the right time. But, ultimately, it's knowing if you are not 100 per cent confident in the decision that you are willing to back out and defend another phase because you know your teammates are going to get back up, get onside and again, and again, and again.
"There's no better example than at the end of the Irish game, where guys kept showing up for each other. Moments like that build a lot of confidence and trust in each other. We're going to have to dig pretty deep into the well again on Saturday."
Lock Brodie Retallick will play his last Test for the side and said playing in a final to do that was much better than playing for third four years ago in Japan.
Playing against the Springboks had been the ultimate challenge throughout his career.
"We know they will come with a full pack and try to dominate. We know it's always physical. It's the greatest challenge we have in Test rugby."
Second five-eighths Jordie Barrett said it would be a special occasion playing in a final with brothers Beauden and Scott.
"We enjoy each other's company. You look around the huddle and you see a couple of brothers, and it is a pretty cool [thing]. We are lucky to have a lot of our family here supporting us this week. It's such a special week that we will cherish."
Barrett said they were not fuelled by revenge for their pre-tournament loss to South Africa at Twickenham.
"We have understood this is a completely different assignment, a massive challenge. A Springbok team with a 7:1 split in a World Cup final. We haven't fallen back on that week, and it is not going to be an emotional response. It's a completely different challenge."