Ian Foster ready for last dance with the All Blacks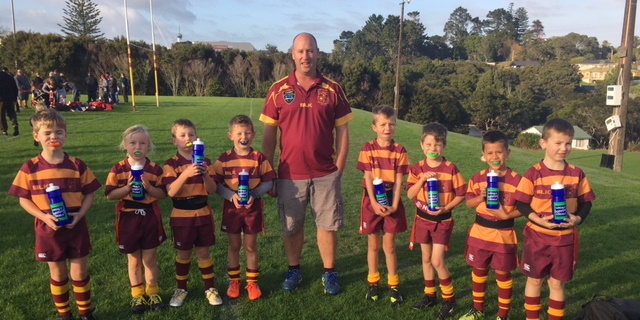 Preparing for the game of a lifetime, a Rugby World Cup final against the All Blacks' fiercest rivals, the Springboks, made Sunday's (NZT) occasion in Paris all the more special.
All Blacks coach Ian Foster, who is bowing out after the game, said it was a big game, encapsulating all that World Cup finals were about.
"We have two teams who have been old foes for a long time. We all remember the last final between us [in 1995], which was an epic.
"Then you do the maths, and we've got three World Cups each, and someone is going to win four, so it's a special occasion.
"We've had a few recently. We had the 100th Test against them in 2021. There have been a few big, big Tests we have played against these guys.
"We've got massive regard for each other, massive respect for them as a country in how they play."
After all the trials and tribulations the team had endured since Covid upset the game in 2020, he felt the team was ready for the final challenge.
"We are where we want to be. We may have lost to France at the start of this tournament, but this team has thrived on focusing on the now. It's something we've loved doing. It enables us to deal with any outside noise around the team.
"That's massive credit to Sam [Cane] and the leaders that we've been able to stay in that place. We're in a World Cup final and we're excited."
It was a case before the game of balancing the emotions associated with the final. They have been getting messages from home and around France.

"We are just focusing on playing a massive game with a smile on their face. We know there are two different styles. They're great at their style, we're great at ours."
Foster said South Africa's 7:1 bench split was part of what he enjoyed about rugby.
"People try different tactics. They've got their way of playing and we've got ours. It doesn't change the way we prepare. Their strategy suits them, ours suits us, and it makes it interesting on Saturday night."
Media comments that first five-eighths Richie Mo'unga was injured were news to Foster.
"I havent't heard that from our medical staff, so he is good to go."
First five-eighths were crucial players in big games; that had always been the case.
"But we like to take the pressure off one person by the guys in front of them doing their jobs, our nine [halfback] giving good service. Richie is in a great spot; he leads the team well, has a smile, and is uninjured.
Foster said Laulala's inclusion was a response to South Africa's use of substitutes, not so much their power but the techniques that must be dealt with.
"Nepo is a very strong scrummager, very experienced. He has trained so well and he's disappointed not to have played the last two. But with the likes of Sam Whitelock on the bench, we've got a lot of confidence in that group coming on."
Telling retiring hooker Dane Coles that he wouldn't be playing had been one of his toughest choices as coach, but Coles had taken it well.
Several players would be appearing for the last time in black, but that was also the case for South Africa, and that wasn't part of their thinking in the build-up to the game.