Inside the Huddle: All Blacks' Final Preparations for the Rugby World Cup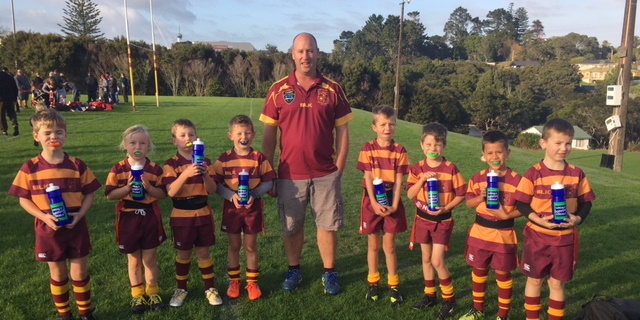 Star All Blacks wing Will Jordan believes the consistency the side has found in the last 12 months will be an asset in Sunday's (NZT) Rugby World Cup final against South Africa at Stade de France in Paris.
The men's tournament's leading try scorer with eight tries, equal with fellow All Blacks, the late Jonah Lomu and Julian Savea, and Springbok Bryan Habana, said, "In 2022, we were a bit astray, but we have come out of the fire, and the big thing for us now has been the consistency has been found.
"We have been able to put back-to-back performances together, which is probably what was missing before.
"The challenge for us tomorrow night is to be able to go three big games in a row. It's been a challenging period but it's where we want to be now."
Jordan said it had taken a significant amount of drive to turn their game around after their loss to South Africa in their warmup game at Twickenham before the tournament.
"It's a special group here and we have always been committed towards being the best team we can be."
He said the team knew they had plenty of support back in New Zealand, even from people they didn't know. That would be one of the things Jordan would take from his World Cup experience.
"The last couple of weeks have flown by. It doesn't seem that long ago we were back in pool play, getting ready for these knockout stages.

"The last couple of weeks for myself and many other guys have been awesome experiences. The next 24 hours will hit home, and we are in the final and mentally prepping for that.
"It's where you want to be, and I'm very excited.
"The closer you get to the game, the more the nerves tend to kick in. But, we've been working away quietly at our hotel, we're a little bit out of Paris, so we've missed a bit of the hype around it."
First five-eighths Richie Mo'unga, who will sever his contact with the All Blacks after the final, said all his energy and thoughts have gone into preparing for the best Springboks side they can face.
"This week was about putting everything into the week, leaving no stone unturned. Where the mind goes the body will follow."
Rather than thinking about the players leaving, thoughts have been about how they can influence the game's outcome.
"Everyone is in a different chapter of their journey. This is a way to make history. I want to be part of history. I want to bring the World Cup home. Whatever happens after that I don't really care."

Mo'unga said he would appreciate the friendships he had made during the World Cup experience. That was with players and management.
"And there are plenty of laughs – it's like being on camp sometimes with your friends – pranks, joking around, coffees.
"That stuff energises me and is a huge reason I want to try so hard for the person next to me. I'll miss that and I'll remember that the most, and hopefully looking back at it will be the game of my life and the biggest achievement of my rugby career."
Mo'unga said since their warmup game against the Springboks through to the final, players were motivated to fill their black jerseys.
"We have players and coaches who just want to see the potential in this team. We are getting little blocks in our game right. A big part of that is our DNA and what makes this team tick, and how we can do this at high quality for 80 minutes.
"The off-field stuff has created that bond on-field too. Through all of that, we will look back and smile at what a journey it has been and how exciting it has been.
"It all comes down to this last game. The mindset was nerves and how daunting it can be, but we are all excited to put our best foot forwards and give it a crack. And if we do that, we will make ourselves proud."
PRE-MATCH LIVE SHOW ON NZR+
Tune into NZR+ for the pre-match live show with Jim Hamilton and special guest pitch side at Stade de France. Stream the pre-match live show for free HERE.