Foster calls for perspective on officiating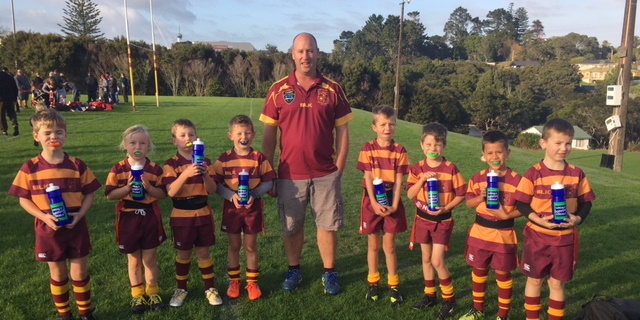 Retiring All Blacks coach Ian Foster hopes New Zealanders will not let opinions on the contribution of referee Wayne Barnes the Rugby World Cup final against South Africa fester as they did after their 2007 quarterfinal exit.
From a refereeing perspective, Foster said rugby was a challenging game to referee, and there was a lot of pressure on. He said Barnes was a quality person and had been a quality referee for a long, long time.
"I didn't agree with a number of his decisions last night, but that doesn't change the fact he is a quality person and a quality referee.
"We've got to own what we own. Many of the issues in the game are outside his control."
For example, he cited the disallowed try to halfback Aaron Smith because the TMO called them back to a knock-on at a lineout. He said that was a correct decision.
"But in the first half Ardie Savea wins a legitimate turnover and gets penalised for being off his feet and no release. And then, when Wayne sees it on the big screen, he sees that he was wrong and says to Ardie, 'I got that wrong' but straight after that [Handre] Pollard kicks three points so he doesn't correct it."
"I don't think we should blame Wayne Barnes for that. But the game has got an issue where it seems to come down to which decisions they feel they want to correct. That's the sad thing about last night.

"The good thing about that was that it is not a lot to do with Wayne Barnes, it's nothing to do with our respect for South Africa. You have to hand it to them, they were a hard nut to crack last night."
Foster said they were the areas that needed attention because it allowed them to be filled with conspiracy theories and the like.
He also said World Rugby needed to address the red card issue.
Two consecutive World Cup finals, that in Paris and the Women's World Cup in Auckland last year, had been impacted by red cards. There were also different punishments with red cards – one with 60 minutes to go was different to one with 10 minutes to go.
"Quite frankly, the southern hemisphere's plea with World Rugby to make the red card a 20-minute thing needs to be listened to straight away. It has to be. I can't see any logic why it wouldn't be brought in."
Congrats to these four lads on being named in the World Rugby Men's 15s Dream Team 🔥

5. Scott Barrett
8. Ardie Savea
10. Richie Mo'unga
11. Will Jordan pic.twitter.com/pn5JOGM7Zp

— All Blacks (@AllBlacks) October 29, 2023