Foster on his final chapter as All Blacks coach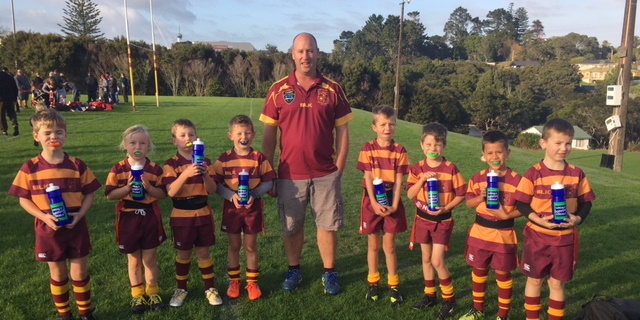 Outgoing All Blacks coach Ian Foster said his proudest moment during his four-year tenure was Sunday's (NZT) 11-12 loss in the Rugby World Cup final with South Africa in Paris.
Foster said, "To be in a final, to see the team give everything and to play for a cause was special, and there's not much more you can ask as a coach."
Reflecting on rugby's place in everyday life, Foster said it was a sport.
"But, internally, we see our role to be the best we can be. If we do that, we've got a glimpse of a chance to put a smile on people's faces amidst all the other stuff that goes on in life, so we want to do the best we can to achieve that.
"It's hard, [losing the final] because we feel like we haven't quite done what we wanted to do. But, the flip side of it is, hopefully, people will see that it mattered to this group, and playing for this jersey mattered. We did everything we could and on the day were beaten by a team that did a little bit more than us."
Foster said he would rest easy about his contribution. He had a sense of satisfaction but with a bit of a hole for not achieving the final goal.
People would have their view of his tenure from whatever measure they took to assess it. He couldn't change that, but he was proud of the group, and if, from within that group, he was remembered as someone who cared and united them, then he would take that.
Foster said part of the winding down process after the Cup was acknowledging those leaving but ensuring that those remaining feel supported by those departing.

"Statistically, there's not a big group of players leaving when you look at the percentage of the overall squad. The guys that are staying have got a big job to do."
Captain Sam Cane was devastated by his red card, and players had gotten around him, but Foster said there were no shortcuts to getting over it.
"In spite of that, he knows we still gave ourselves a chance."
Foster said Cane's involvement with the team had been fantastic, and the incident didn't change their feelings towards him.
"We know that's the nature of the game. We saw some fine lines last night in that area and he was on the wrong side of it."
He would miss the privilege of being the All Blacks coach and seeing how young men coped with the shared pressure they were under while he enjoyed learning how to help people grow through that.
Foster said he stood by comments he made in March this year when disagreeing with plans put in place around the All Blacks for 2023 by New Zealand Rugby that he felt were not in the best interests of the team. It had nothing to do with his desire to coach beyond the World Cup; it was based on what he felt was the right thing for the team.
At the same time, he also decided not to talk to anyone about his plans after the World Cup. When he was offered coaching positions after the World Cup, he said he wasn't interested in discussing them until after.
"The team deserved to have a head coach they knew was 100 per cent committed to this team right now. That's what I did.
"There's no secret plans."
He said he wanted to avoid the team reading that he was talking to someone else about post the World Cup because that wasn't conducive to the team environment.
"Technically, I'll get home and from November 1 I will be unemployed."
Foster said he would love to work with Joe Schmidt again because he was outstanding and a quality individual. Fellow assistant coach Jason Ryan had been awesome also and had done an excellent job while learning a lot about the international game.