Black Ferns team named to play England in WXV1 finale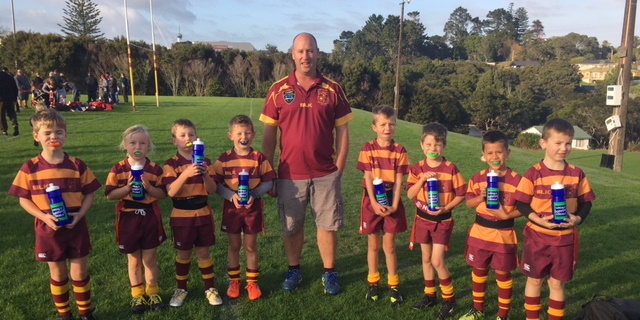 The Black Ferns team has been named to face England in their final match of the inaugural WXV1 tournament at Go Media Stadium Mount Smart this Saturday at 7.00pm.
The Black Ferns coaching group of Allan Bunting, Steve Jackson, Mike Delany and Tony Christie have gone with consistency in their match-day 23 with the only change being loose forward Alana Bremner to start at blindside and Layla Sae shifting to the bench.

Black Ferns team is:
1. Kate Henwood (3)
2. Georgia Ponsonby (19)
3. Amy Rule (18)
4. Maiakawanakaulani Roos (20)
5. Chelsea Bremner (17)
6. Alana Bremner (18)
7. Kennedy Simon (19) (Co-Captain)
8. Liana Mikaele-Tu'u (17)
9. Arihiana Marino-Tauhinu (18)
10. Ruahei Demant (32) (Co-Captain)
11. Mererangi Paul (4)
12. Logo-I-Pulotu Lemapu Atai'i (Sylvia) Brunt (12)
13. Amy du Plessis (13)
14. Ruby Tui (12)
15. Renee Holmes (15)

16. Luka Connor (19)
17. Krystal Murray (13)
18. Sophie Fisher (1)
19. Layla Sae (2)
20. Lucy Jenkins (5)
21. Iritana Hohaia (5)
22. Patricia Maliepo (6)
23. Katelyn Vahaakolo (5)

The selected squad offers a mix of experience and youth and includes eleven players who took part in last year's Rugby World Cup Final against England, and a further four from the Black Ferns Rugby World Cup squad. The challenge of playing England again will be special for Black Ferns co-captain Kennedy Simon, and hookers Georgia Ponsonby and Luka Connor who are in-line to play their 20th Tests.

Black Ferns Director of Rugby Allan Bunting said he was proud of the learning and growth in the team over the first two rounds of WXV 1 and believes they can lift to another level.


"We are exceptionally proud of our wāhine and their work ethic across this campaign. Last weekend as coaches it was fullfilling seeing our team adjust the way we wanted to play, and our wāhine unleashed what we know is us.

"We have a group of talented wāhine who can go another level. Selection is always tough, continuity this week is important around our selection. Everyone is doing an amazing job at preparing the team that will take the field.

"We know England will be an awesome challenge for our group at this stage of our journey. England women's rugby is in its sixth year of being professional and it shows how they play together as a whole and thrive off their set piece. We are looking forward to this contest and great opportunity to test our depth."

Bunting thanked fans for the support the Black Ferns have received across the WXV1 Tournament to date.

"Across WXV1, whether it has been in Wellington, Dunedin or Auckland we have felt the support and hospitality from all we have had the privilege of meeting. To play at home in front of our whānau and fans is very special. We look forward to seeing our Black Ferns Fans out in force again this weekend."

This will be the Black Ferns first Test match at Go Media Stadium Mount Smart, and their 31stTest against England, having first met in 1997.
Broadcast
All WXV 1 matches will be broadcast live on Sky Sport and free to air on Sky Open.

WXV1 Schedule (New Zealand times and dates listed)
Black Ferns v England, Saturday 4 November, 7.00pm, Go Media Stadium Mount Smart, AUCKLAND

WXV1 Results
Black Ferns 17 v France 18, Saturday 21 October, Sky Stadium, WELLINGTON
Black Ferns 70 v Wales 7, Saturday 28 October, Forsyth Barr Stadium, DUNEDIN