Looking back on the Black Ferns 2023 season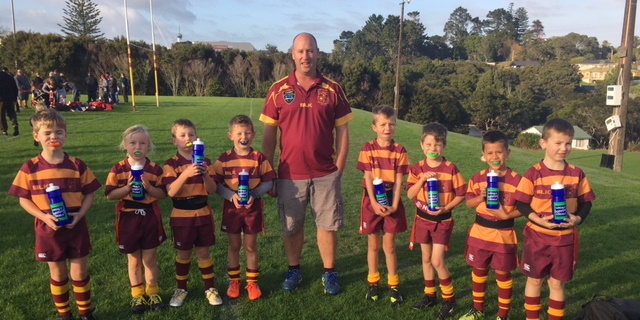 The busiest Black Ferns season outside a Rugby World Cup is over with five victories achieved in seven Tests.
The Laurie O'Reilly Cup (played for against Australia) and the Pacific Four series titles were retained but England proved too strong in the WXV 1 series.
Summary
Played: 7
Won: 5
Lost: 2
Points For: 283
Points Against: 99 (13 tries conceded)
Tries Scored: 45
Conversions: 26
Penalties: 2
Leading Points Scorer: Renee Holmes, 49
Leading Try Scorer: Mererangi Paul, 7
Results
June 29, Brisbane, Australia, 50-0
July 9, Ottawa, Canada, 52-21
July 15, Ottawa, USA, 39-17
September 30, Hamilton, Australia, 43-3
October 21, Wellington, France, 17-18
October 28, Dunedin, Wales, 70-7
November 4, Auckland, England, 12-33

Talking Points
Kate Hendwood, Mererangi Paul, Katelyn Vahaakolo, Iritana Hohaia, Rosie Kelly, Tenika Willison, Lucy Jenkins, Layla Sae, Martha Mataele, Crysis Viliko, Esther Faiaoga-Tilo and Sophie Fisher were the Black Ferns 12 debutants in 2023 - the same number of debutants in 2022. There have now been 257 Black Ferns.
The Black Ferns scored the most points (141) and tries (22) in retaining the Pacific 4 series. The Black Ferns are 25-0 against Australia, 17-0 against Canada and 13-1 against the USA.
The Black Ferns won their 100th test against Canada. The Black Ferns are the quickest Tier 1 country to achieve 100 Test wins. England reached the landmark in 119 Tests in 2006. England has won 261 Test matches since their first Test in 1987, a 22-4 win against Wales in Pontypool. The Red Roses won their 100th Test match on March 1, 2006, when they beat France 28-0 at Stade Robert Bobin, Bondoufle. France is the only other women's team to have won 100 Test matches. The All Blacks reached a century of wins in their 142nd Test against Wales in 1969.
The Black Ferns winning streak of 16 in a row was ended by France. The Black Ferns longest winning streak is 24 from 2002 to 2009. They won 20 Tests in a row from 1994 to 2001.
The Utrecht Shield was presented as part of the celebrations for 40 years of women's rugby in June 2022. The Utrecht Shield (women) and Raeburn Shield (men) are challenge trophies put up by the current holders, or defenders, in every match they play home or away. The Black Ferns first won the Utrecht Shield in 1997 and have enjoyed the following tenures with the trophy. 14 (1997-2001), 20 (2002-2009), 1 (2010-2011), 5 (2016-2017), 5 (2017-2018), 3 (2019-2021) (4, 2023).
Krystal Murray, Maia Roos, Liana Mikaele-Tu'u, Ruahei Demant, Amy du Plessis and Ruby Tui were selected in the World Rugby Women's 15s Team of the Year. Demant was nominated for Player of the Year but lost out to England captain Marile Packer.
Georgia Ponsonby, Amy Rule, Amy du Plessis, Ruahei Demant, Liana Mikaele-Tu'u and Maia Roos played every Test in 2023.
Katelyn Vahaakolo was named World Rugby Women's 15s Breakthrough Player of the year in partnership with Tudor. Vahaakolo played five Test matches in her first season and scored five tries. She edgedCarla Arbez (France), Francesca McGhie (Scotland) and teammate Mererangi Paul for the award.
In WXV 1, Rugy Tui run the most metres, broke the most tackles and made the most line breaks. Amy du Plessis made the most carries while Katelyn Vahaakolo and Ruahei Demant made the most offloads.