New Zealand teams named for Oceania Sevens hit out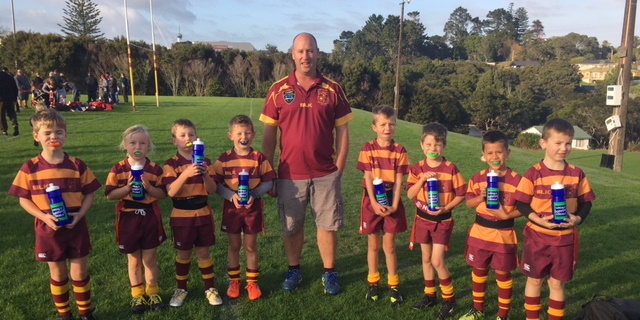 A big season of sevens is nearing, and New Zealand teams take another step in their preparation this weekend at the Oceania Sevens in Brisbane.
The tournament is an Olympic Qualifying event and with both the All Blacks Sevens and Black Ferns Sevens having their spots secured, they will play other qualified nations alongside the main draw.
The women will be competing under a development banner, with a squad made up of development and contracted players, while the men have an extended squad of 15 taking the field.
Olympic gold medallists Theresa Fitzpatrick and Tenika Willison will co-captain the women's team that features youngsters Reese Anderson (Waikato) and Olive Watherston (Bay of Plenty) along with Black Fern Grace Steinmetz.
Contracted players selected in the team will be gaining valuable game time ahead of the SVNS World Series kicking off next month.
The side will be coached by Black Ferns Sevens Assistant Coach Ed Cocker. They will face Australia, the only other Oceania women's team to have qualified, in four matches across three days.
The Men's team features a true mix of youth and experience, with the most capped player in the team's history, Tim Mikkelson lining up alongside Manawatu's Jayden Keelan in one of his first hit outs with the squad.
Eight players are returning from NPC campaigns with Provincial Unions.
The men's non-qualifying pool features Australia, Fiji, Niue and an Oceania selection, with the top two placed teams meeting in a Final on Sunday afternoon.

The New Zealand Development Sevens (women's)

1. Tenika Willison (cc)
2. Reese Anderson
3. Manaia Nuku
4. Tysha Ikenasio
5. Olive Watherston
6. Kelsey Teneti
7. Jorja Miller
8. Dhys Faleafaga
9. Shiray Kaka
10. Theresa Fitzpatrick (cc)
11. Grace Steinmetz
12. Terina Te Tamaki
The New Zealand Men's Sevens
1. Che Clark
2. Tim Mikkelson
3. Scott Curry
4. Cody Vai
5. Ngarohi McGarvey-Black
6. Akuila Rokolisoa
7. Dylan Collier
8. Fehi Fineanganofo
9. Moses Leo
10. Tepaea Cook-Savage
11. Sione Molia
12. Regan Ware
13. Sam Dickson
14. Payton Spencer
15. Jayden Keelan
Day One – Friday 10 November *times listed in NZDT
3.18pm New Zealand men v Oceania
7.20pm New Zealand Development women v Australia
7.42pm New Zealand men v Fiji
Day Two – Saturday 11 November
4.08pm New Zealand Development women v Australia
4.30pm New Zealand men v Niue
7.04pm New Zealand Development women v Australia
7.26pm New Zealand men v Australia
Day Three – Sunday 12 November
3.18pm Mens Final
4.02pm New Zealand Development women v Australia
Matches will be broadcast on Sky.