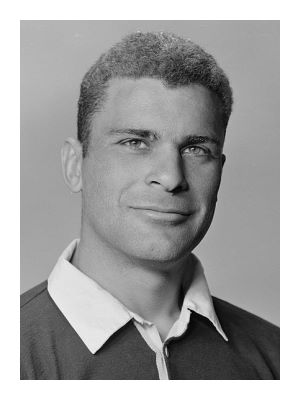 Jennings, who was born in Fiji (arriving in New Zealand at the age of 12) and currently lives in Nadi, schooled at Northcote College and played senior for Northcote for three years in the 1950s when 'Snow' White was the player-coach.
'Snow' remembers him as an all-action lock who wanted to be a loose forward and who had an obsession for kicking the ball.
From Northcote, Jennings moved to the Bay of Plenty where he broke into representative rugby, eventually winning selection for Fred Allen, All Blacks for the 1967 tour of the UK and France. He appeared in six matches but missed test selection. After moving to Nadi, he served on the Fiji Rugby Union.
Arthur Jennings
All Black
COTE Since

1967

All Black

1967
Is this information incorrect? Do you have more information?