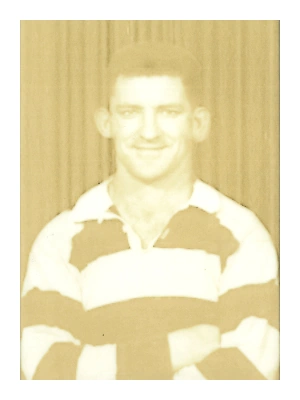 Bruce joined the club in 1939 and worked his way through the junior, colts and senior boy ranks before winning selection in the premier team as an 18-year old in 1950.
He went on to play 17 seasons in the top grade, finally calling it quits in 1966. The very next year he reinvented himself as a coach. He started with eth under-21's, moved on to the senior Cs and eventually took over the premiers who he coached for three seasons, co-coaching them for a further two years. He was also the senior's manager for one year.
Bruce Robertson
Life Member, Centurion
COTE Since

1944

Life Member

1954

Centurion

1960

Club Accolades

NBRC Honors Cup

1958

Snow White Cup

1961

Playing Seasons

Premiers

3

Juniors

1

Coaching Seasons

Premiers

5

Reserves

3

Manager Seasons

Premiers

1
Is this information incorrect? Do you have more information?