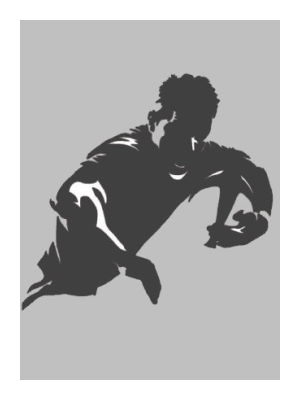 A 1984 write of John
John is originally from Matamata and Waikato Mooloo land.
Generally a utility back 1st five, centre, wing, fullback. John played for Northcote seniors l97l-73, senior B (forerunner of current Presidents Grade) L976-L978, Bruce Robertson's first grade 1979-80 (which won the A.R.U. Championship in 1979) and latterly the Presidents Grade 1982-1983.
An Auckland B grade representative wing/centre 1972, John has sure hands, great positional p1ay, accurate punting and was an exemplary goal kicker.
John has been a successful coach and player-coach of many Northcote teams including the 1974 4th Grade. (Runners up A.R.U. championship) 1975 3rd Grade (tied for A.R.U. championship but lost play-off to University, 1977 Senior B A.R.U- runners up.
John's wife Judy has played for several years in the Northcote Followers Netball Team. Eldest son Jerome is following in John's footsteps being prolific scorer for Northcote 14th Grade which has been undefeated for two seasons and also won the A.R.U' 1O-a-side in consecutive years.
John's rugby philosophy is "concern for perfection of the basics" and circumstances permitting, total involvement of the whole team.
John Rusk
COTE Since

1971

Playing Seasons

Premiers

3

Reserves

5

Coaching Seasons

Colts

2
Is this information incorrect? Do you have more information?