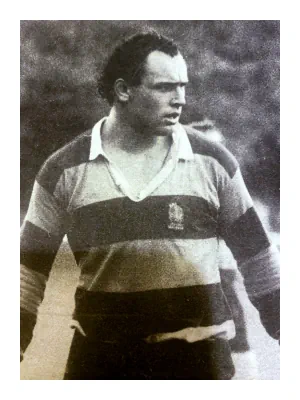 Ken started at Northcote at 6 years old, 15th grade in1963. He went right through the grades including 2 years under 21 in 1975 and 76. Then from 1977 he made the seniors, missing 3 games in six seasons through to the end of 1982 finishing with 104 competition games and 20 years at the club.

Ken played for Auckland while at Northcote from 1979-81 with 15 games . He then moved out to Clevedon for work , playing for Ardmore and ended up having 49 games for Counties and an All Blacks trial.

Ken Parry
Centurion, Super Rugby Rep
COTE Since

1963

Super Rugby

1979

Centurion

1982

Playing Seasons

Colts

3

Premiers

6

Juniors

1
Is this information incorrect? Do you have more information?