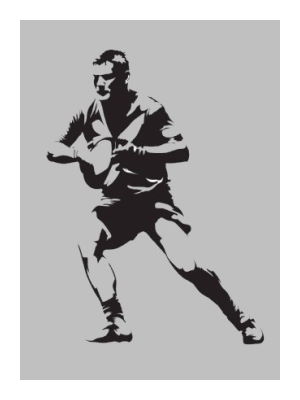 Born: 1963 (Suva, Fiji)
Prop
International record: 1O matches, 1988-1989 (no tests)
Representative record: Auckland 1984 (Northcote), North Harbour 1985-1994 (Northcote)
One individual who benefited immensely from North Har­bour's emergence in 1985 as an independent union was Ron Williams. A founder member of the Harbour rep team, he appeared in 39 of the first 42 matches, which brought him to the New Zealand selectors' attention.
It wasn't easy to break into the All Blacks in 1988, with props of the caliber of Steve McDowell, Richard Loe, Kevin Boroevich and Graham Purvis about, but Williams managed it for the tour of Australia.
While he didn't crack the test line-up, he took the field at Perth, Singleton, Quenbeyan, Townsville, Gosford and Melbourne and held his own.
The Rugby Annual described him as 'the surprise selection among the front rowers' but went on to say he 'fitted in quickly and was playing stirring stuff by tour's end'.
The selectors chose him again for the 1989 tour of Wales and Ireland, Williams this time appearing at Cardiff, Swansea, Newport and Cork. Once again, McDowell and Loe were preferred for the internationals.
Although Williams didn't receive another national call-up, he remained a permanent fixture in the North Harbour front row for an entire decade, eventually racking up 145 appearances (a record which Walter Little finally equaled, but didn't surpass, in 2000).
Williams' international career was rekindled in 1994 when he was selected to play for the country of his birth, Fiji.
Ron Williams
Centurion, All Black
COTE Since

1983

Super Rugby

1984

All Black

1988

Centurion

1989

Club Accolades

Snow White Cup

1985

NBRC Honors Cup

1986

Playing Seasons

Premiers

10

Manager Seasons

Premiers

1
Is this information incorrect? Do you have more information?