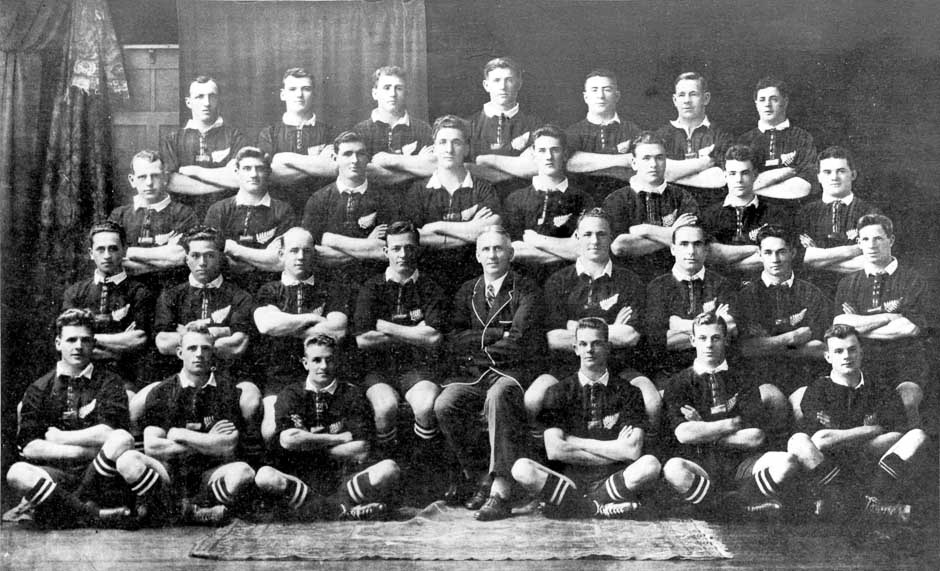 Going into the championship, our original 17 man squad was depleted to 11 or 12 players with a winger away on a three month world trip, a flanker holidaying in Aussie, prop gone to live in Aussie, half-back out and first 5 at boarding school, only to be compounded by our normal kicker being away in Roller Mills.
We made these numbers up with players from the other 10th and 11th grade who were sympathetic to our plight' not only was their rugby of a high caliber, but so was their loyalty and club spirit. Nevertheless, thrown together as a composite team with no time to prepare, we were ill prepared for the ensuing games of Championship.
The first game of the round was Pakurangar-.an unbeaten team from the other section. We played valiantly with the run of play 75% our way , but were 3 - O down from a penalty off attack, when alas a loose ball was scooped up and a 70 meter try was scored and converted. 9-0 down full time.
Next East coast Bays we went down 16-6 to the team who eventually were unbeaten in the round and won the Championship Congratulations.
To Rifles we lost l8-7, then Takapuna 11-0. We started playing 15 man rugby that day too late. Otahuhu weighted out, we won by default.
The season ended having played 19 games. Won 11 Lost 8. 304 points up and 198 against.
It is interesting to note that the fullback scored 19 tries, 3 conversions and 1 penalty and most others were scored by three-quarters.
The forwards only scored 2 which is evidence of the 15 man rugby this team played hence no names having been mentioned in this summary. Also to enhance this achievement, a further 26 goals were kicked by our normal kicker.
In conclusion, I must offer my heartiest congratulations to the following good bunch of boys who I know will do well in the future.
10th Gold
Accolades

Roller Mills Rep

Tim Heath

North Harbour Reps

Zane Sturmey
Troy Mihajlevich
Isaac Driver
Michael Harrison
Coaches
Players
Is this information incorrect? Do you have more information?