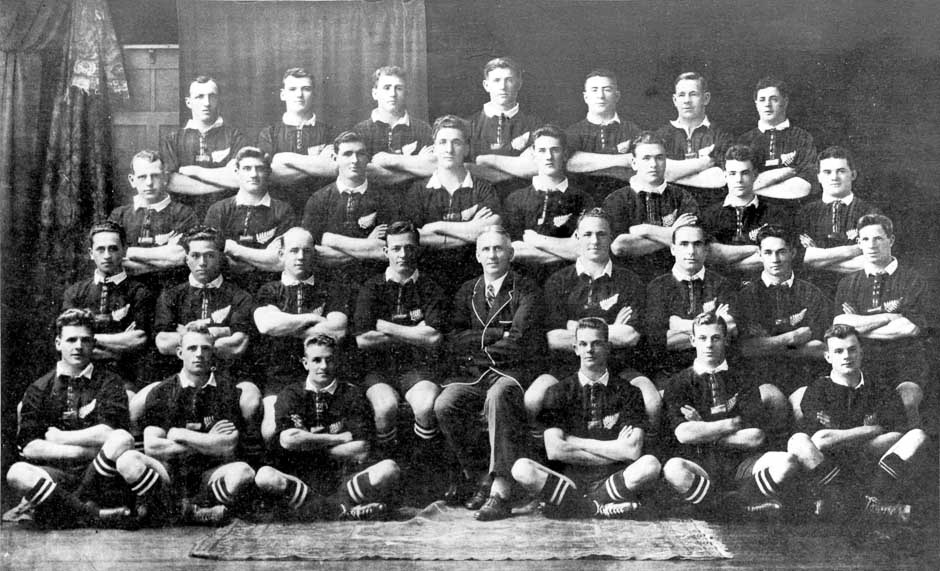 I think we must look at the past season in two distinct periods. Even though our squad was only L4 strong, the first period began with good promise. Indications were that we could develop the running game involving every player. However, an unusual combination of injuries (sustained away from the rugby field) and being overmatched with a succession of teams that were later put into another group caused a sharp decline in our performances- As fast as we recruited new players others became unavailable for various reasons and our squad was always below full strength. Jarrod Govine, Alfred Tupu ( Jnr . ) Paul Wilkinson and Jason Trethway became unavailable through injuries. The remaining players while strengthened by the inclusion of Wayne Ross with his hard straight running were still having to cope with the overmatching.
Their loyalty was really tested by a severe trouncing in the North Harbour tournament and a complete collapse of morale could have resulted. At half time in the game against Takapuna at the end of June, they again responded to Ray's call for motivation and turned in a great half. That was probably the turning point of the season.
The following week we began to receive the injection of additional players. Todd Cullinder, Craig Scott, Jason Cahony and later Craig Evans. Junior Tupu had returned from injury and the squad was up to 18 and we were winning games. The tight five Michael Phillips, Marcel Henry, Larry Kinred, Jason Harrison and Stephen Doherty driving other packs yards backwards and laying the platform for some great running and passing by our mid-field backs Ron Blundell and Jeremy Grant.
he back row players CarI Legge, Jod Cullinder and Adam Stevens were not stifling opposition attacks before they could gain momentum and when they kicked Ray Maddix from No. 8 was there to make it safe.
Parental support was good throughout and Ray and I were grateful for this. My reflections of the season would probably include Craig McKenzie's brilliant try against Takapunain the opening game of the season. Stephen Doherty' s run from the tap kick against Suburbs that took him over the goal line, but it was Wayne Ross that scored the try. Jason Harrison's tackle of me on the last training night. Junior Tupu's slashing counter-attacks generally resulting in points, but always exciting. Together with his great tackling I see a promising future. Ray Caddix's first try ever. Craig Scott's 'try for the conditions' when he took the ball on the toe some 60 metres to score against Tamaki. Mark Stanlys try saving tackles from the far wing. Wayne Enoka against Tamaki breaking to the open from the scrum base to within five metres of the goal line, then unselfishly passing the ball to make the try 100% safe. Craig Evans making tight heads look easy. Then Darren Russell, the Captain and backline pivot showed leadership and understanding of the game beyond his years. His contribution to the team was outstanding.
Darren (North Harbour) Wayne and Junior (Roller Mills) were selected for representative honours and are to be congratulated.
My thanks to the team for an enjoyable and rewarding season.
11th Maroon
Accolades

North Harbour Rep

Darren Russell

Roller Mills Rep

Wayne Enoka

Coaches
Players
Is this information incorrect? Do you have more information?