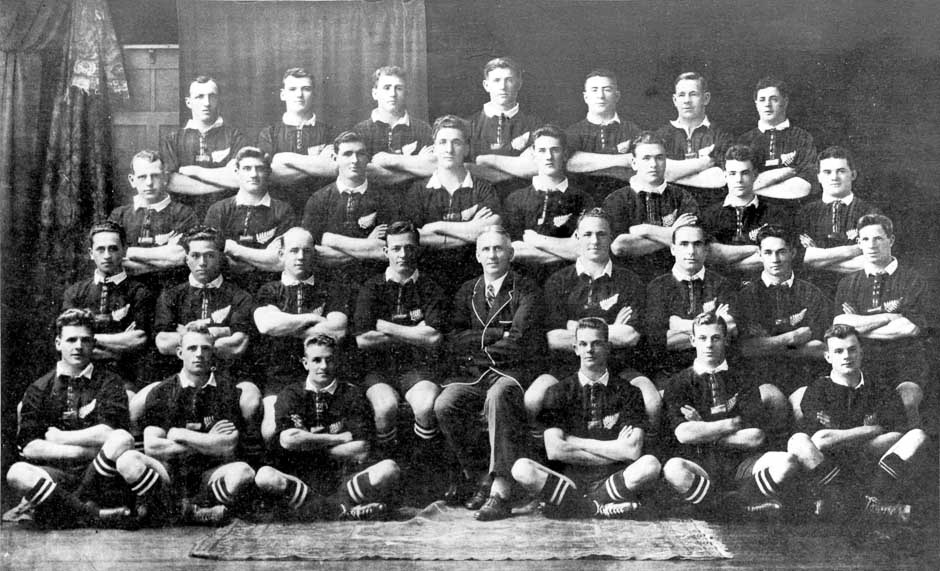 Played 21
Won 17
Draw 2
Lost 2
Points for 540
Against 128
For probably the lightest team in our grade it was a Successful Season. Most encouraging and exciting was to see those little things tried at practice working well on a Saturday. The boys concentrated on passing, tackling and positional play and this produced the results. Those who had played before strengthened and also helped those new to the game to reach a high standard.
This team proved difficult opponents for any team especially with team moves such as apples, bananas, kiwifruit and G.R.
confident and skillful in his play - using the dummy to good effect. Daniel Slater and Shane Newman combined well in the midfield using speed and determination to beat the opposition. Daniel's crunching tackles halted most opponent moves. Tony Doyle moved from the forwards to the wing and were he was always dangerous with ball at toe. At half-back Mark Stolberger was either providing quick service to the backs or stealing the oppositions ball. The forwards generally started slowly but showed our followers their true worth in the second half. Turning the first half loss into a team win' A1lan Parker and Arron Ford worked hardest when the pressure was on. Simon Priddy was always in there and could move if he saw the goal-line. Shane Wyatt scored in most games through hard determined efforts despite the knocks. Stephen Sims joined with no experience and by the end of the season was really getting stuck into the thick.
As a team we were fortunate in having three very versatile players. Joseph Quinn worked hard and tried everything whether at half-back or lock. Shane Penn Shane PenneII soon gained confidence and showed speed in the backs and strength in the forwards - chasing everything. Mathew Bartley could play on the wing or in the front and often used his fend to good effect.
Finally, the team was helped by understanding parents who provided the oranges, helped coach or referee or shout encouraging words from the sideline.
In all an enjoyable season.
Is this information incorrect? Do you have more information?